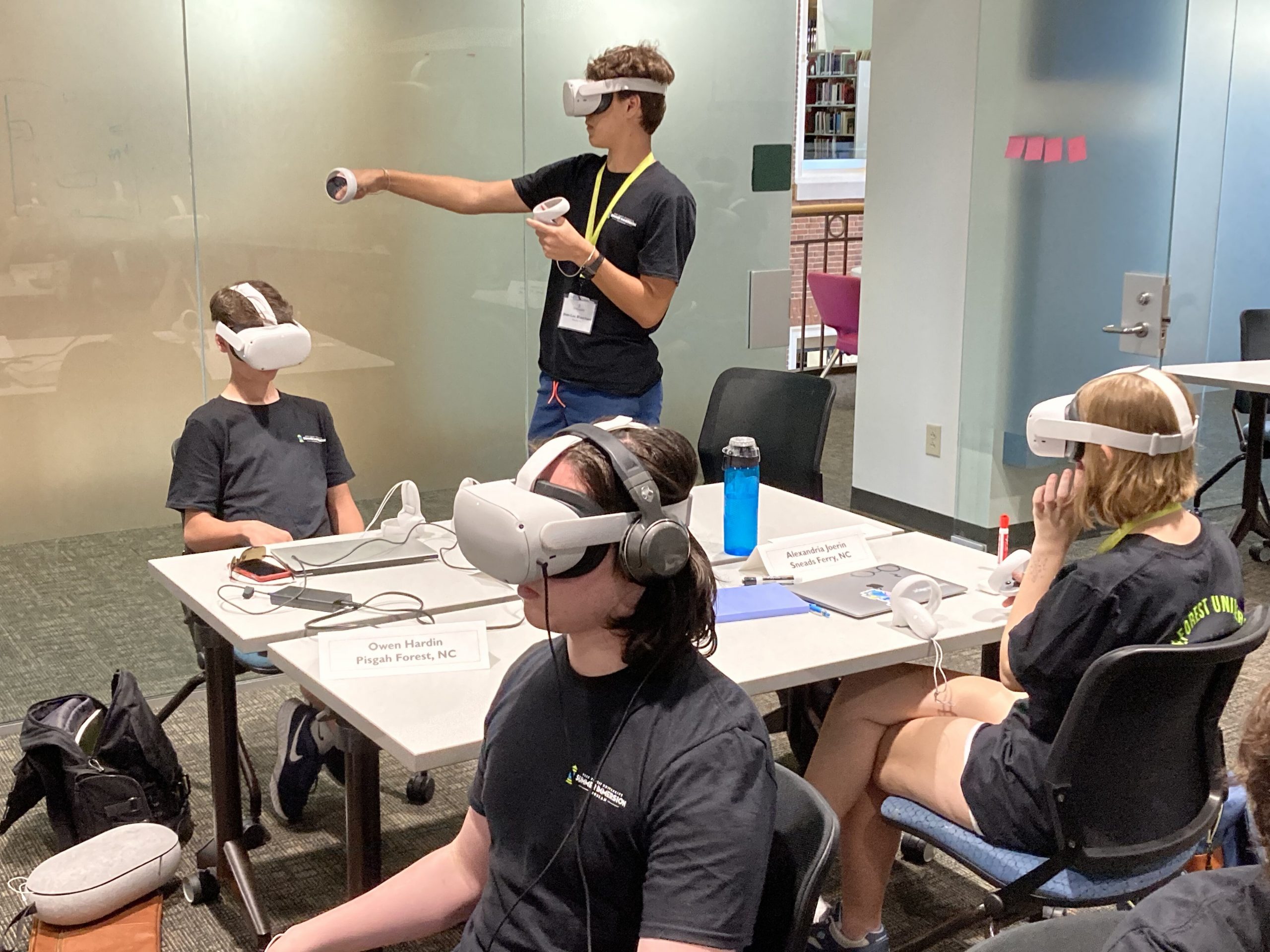 Learn about VR Storytelling!

Explore the digital divide through virtual reality.
Technologies like virtual reality, augmented reality, game engines, and motion capture are changing the way we create and enjoy films and gaming. Students will have an introduction to each of these technologies and get hands-on with the Oculus Quest 2. Discover game design and experience creation techniques, how it is being applied across industries, and what a career path could look like in immersive technology.
*Students who participate in the online Virtual Reality Institute will need access to an Oculus headset. The Summer Immersion Program is not able to provide headsets for students.
At a Glance
---
**The application for summer 2024 will open on Nov. 1. Students may wait to apply or register for the Online Immersion Program – study online with Wake Forest anywhere, anytime, at your own pace.
2024 Dates: TBA
Program Length: Sunday – Friday
Who Can Apply?: Current 9th – 12th grade students
Tuition: $3,000
Location: Winston-Salem, NC – Wake Forest University Campus
Required Materials: Oculus Headset
*Courses carry no secondary school or college credit. Upon completion of the program, an official Wake Forest University Certificate of Completion will be awarded to all Virtual Reality Institute participants.
---
Topics Covered:
Virtual Reality

Augmented Reality

Gaming

Motion Capture

Career Pathways in VR
Hands-On Experiences:
Use advanced industry-grade hardware and software
Explore how VR is being used to innovate various industries and improve operations
Learn how VR is disrupting the industry and changing the world

Use and experiment with several types of VR content

Hear from guest speakers who are leaders in the VR industry
*Hands-on experiences are subject to change.
---
Virtual Reality Institute Cost
$3,000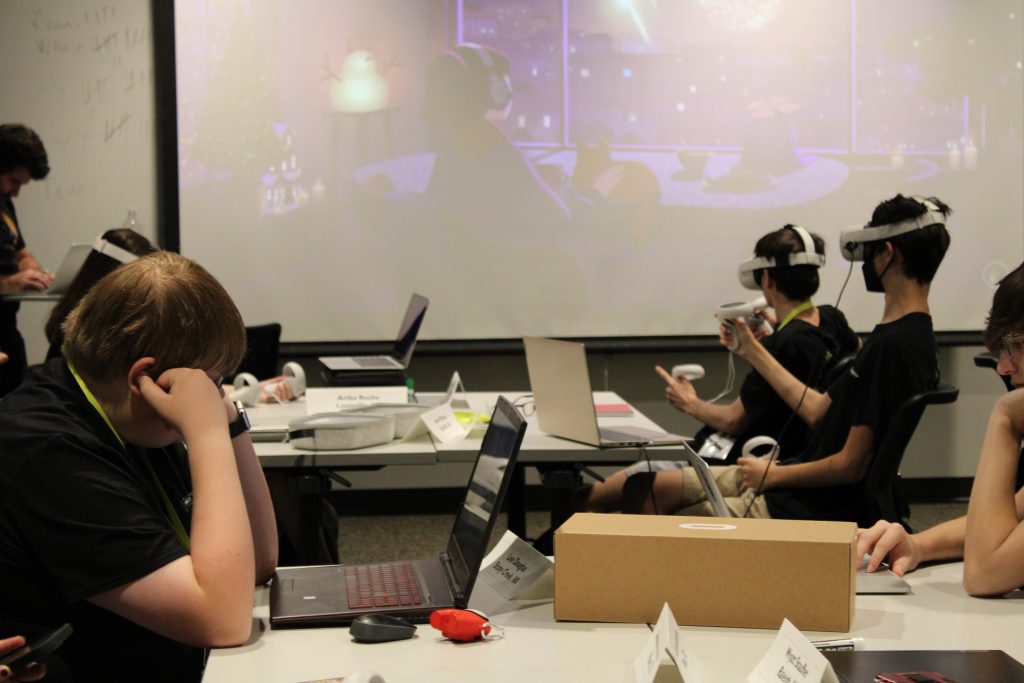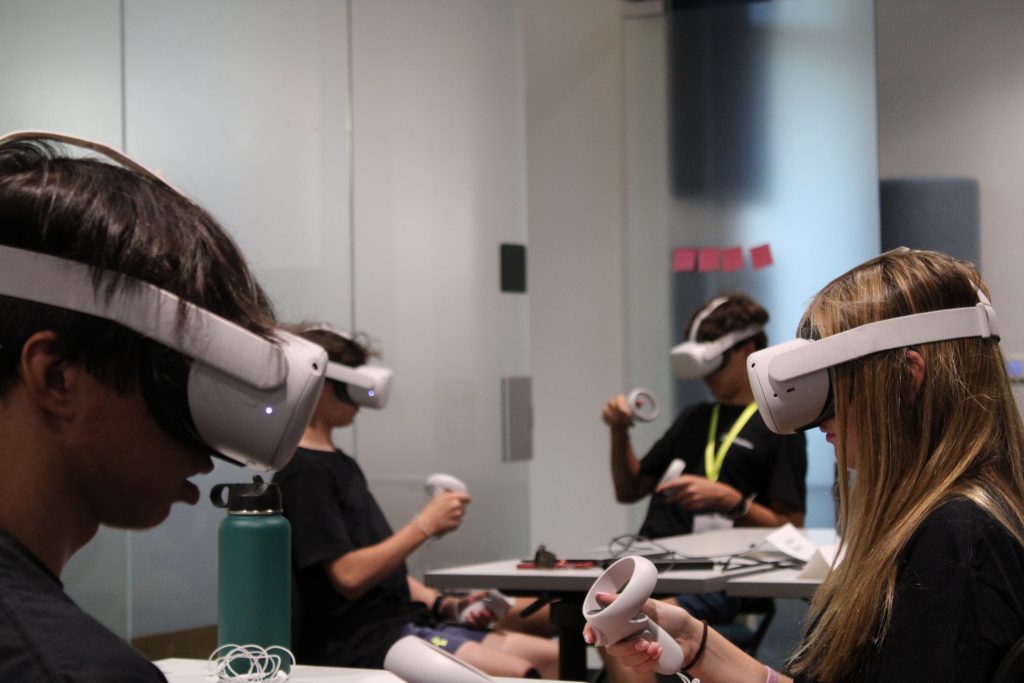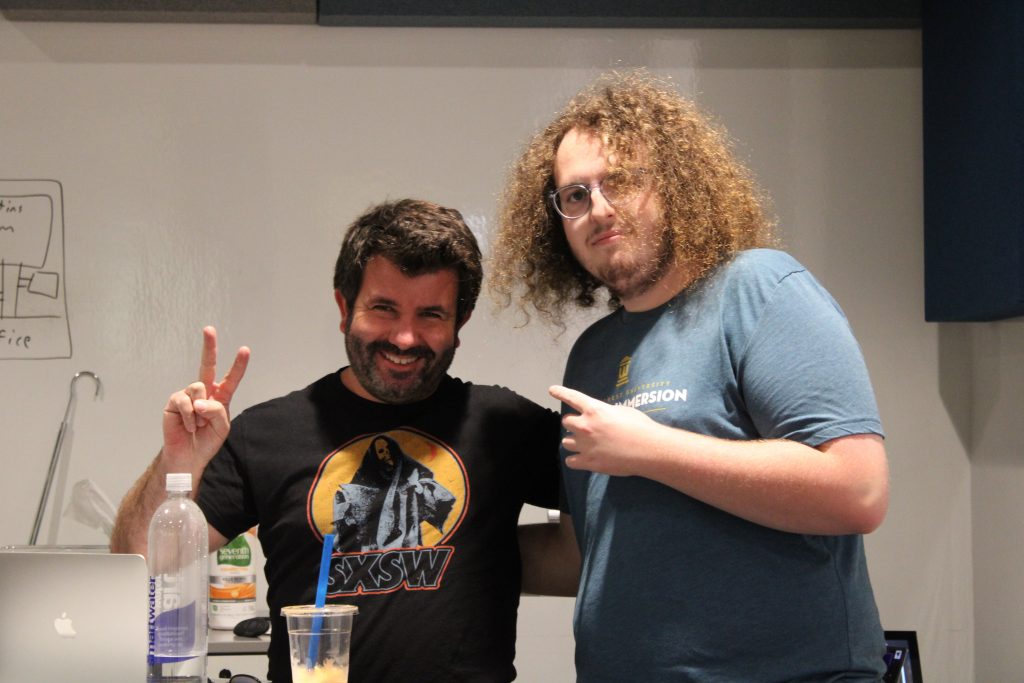 ---
8:00 am – Morning Meeting and Breakfast
9:00 am – Welcome and Program Introduction
9:30 am – Icebreakers
10:30 am – How VR is Used in Game Design
11:30 am – Solo Work Time
12:00 pm – Lunch
1:00 pm – VR Workshop: Design Concepts
3:00 pm – Guest Speaker: Animation Designer
4:30 pm – Dismiss and Debrief
5:30 pm – Dinner
6:30 pm – Evening Activities
7:30 pm – Free Time
9:00 pm – Prepare for Bed
10:00 pm – Lights Out
*The "A Day in the Life" sample schedule is subject to change.
---
Meet Your Academic Leader
Ryan Schmaltz
Academic Leader, Virtual Reality
Ryan Schmaltz is Director of the Media and Emerging Technology Lab ("METL") at UNC School of the Arts. As the Lab's founding director, he leads the labs overall vision, programs, operations, and external partnerships. METL was founded by the School of Filmmaking and is focused on content and experience creation through emerging technologies such as virtual reality, augmented reality, motion capture, and others.
Ryan Schmaltz has been at the forefront of technology since he began his career. He is a technology executive, speaker, advisor, and entrepreneur. Previously, Ryan was Executive Vice President at Blippar, one of the world's leading companies for augmented reality and computer vision. Prior to Blippar, Ryan was an early leader at Uber and led cross-functional strategic initiatives for Uber's executive leadership. He has also held roles at Microsoft, Adobe, and Deloitte. Ryan holds a Bachelor of Science in Management Information Systems and Supply Chain Management from California State University, Chico as well as an MBA from Johns Hopkins University.