Prepare to make a positive impact through medicine.
The Wake Forest Summer Immersion Medicine Institute is an unforgettable experience for high school students. Interested in donning the white coat, but not sure what being a healthcare professional is really like? Gain hands-on experience in the medical field and insight into the many career opportunities available within the various disciplines of medicine. You'll visit healthcare facilities in Winston-Salem, participate in simulations and labs, and learn basic skills like taking blood pressure and suturing.
At a Glance
---
2024 Dates: Week of June 9 – 14 and week of July 14 – 19
Program Length: Sunday – Friday
Who Can Apply?: Current 9th – 12th grade students
Tuition: $3,000
Location: Winston-Salem, NC – Wake Forest University Campus
Online Immersion Program: study online with Wake Forest anywhere, anytime, at your own pace.
**Courses carry no secondary school or college credit. Upon completion of the program, an official Wake Forest University Certificate of Completion will be awarded to all Medicine Institute participants.
---
Topics Covered:
Internal Medicine
Cardiology
Pulmonology
Neurology
Ultrasound
Cancer Care
Surgery
Hands-On Experiences:
On-site visit to Atrium Health Wake Forest Baptist Medical Center
Tour the Wake Forest School of Medicine and participate in simulation labs
Explore technology and the latest in medical advances within the hospital including the rehab center and cardiac cath lab
Practice taking blood pressure, listening to the heart and lungs, interviewing standardized patients, working in a suture lab, and conducting an ultrasound
Interact, network, and engage with medical school students
*Hands-on experiences are subject to change.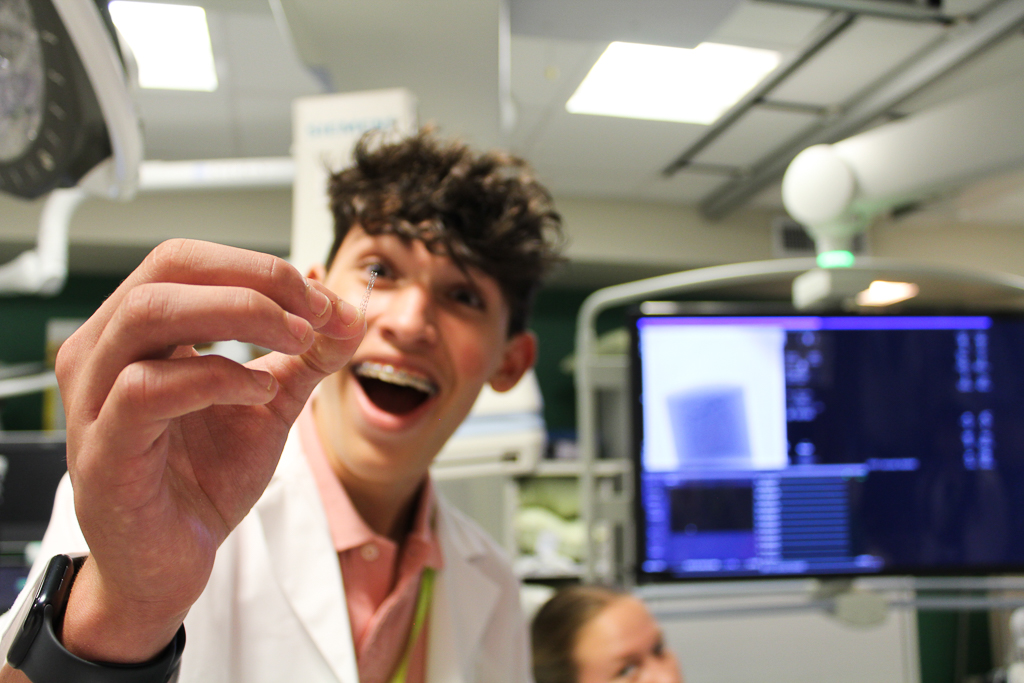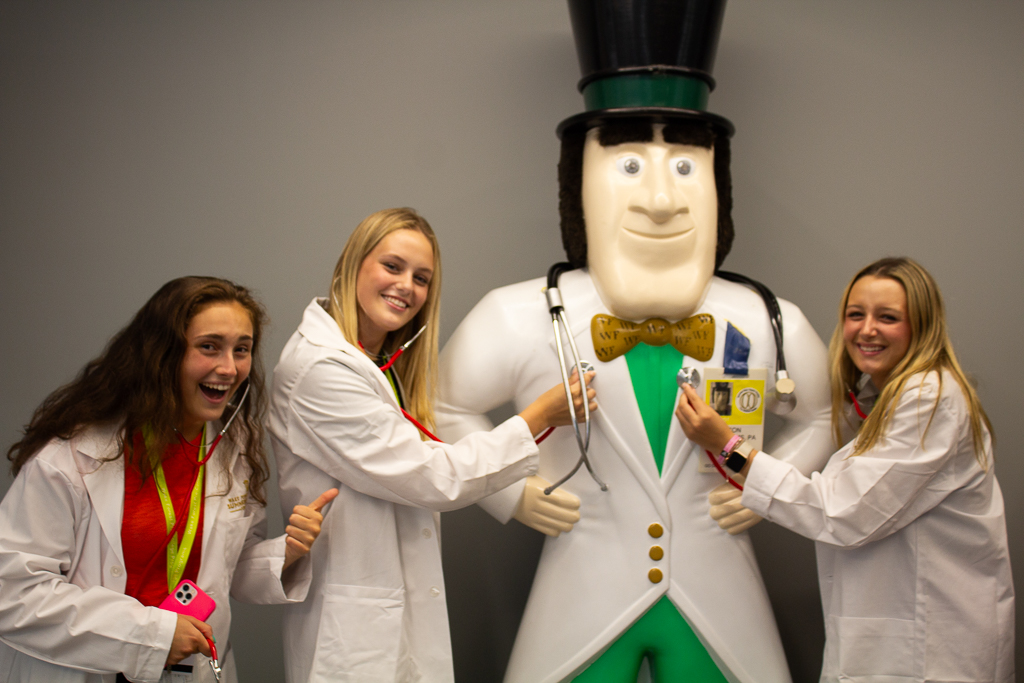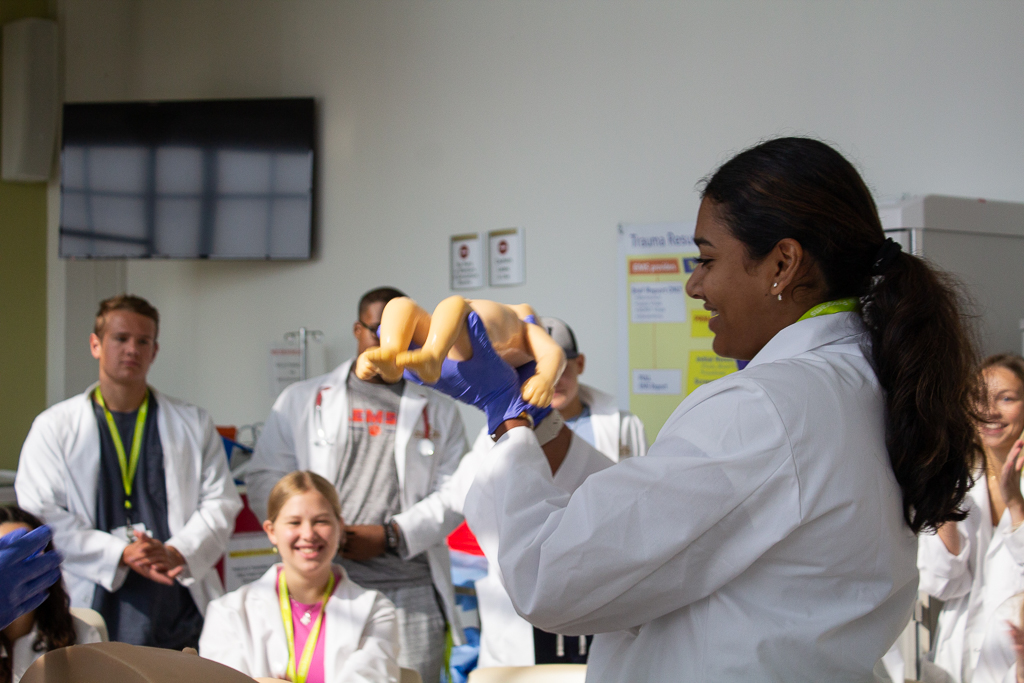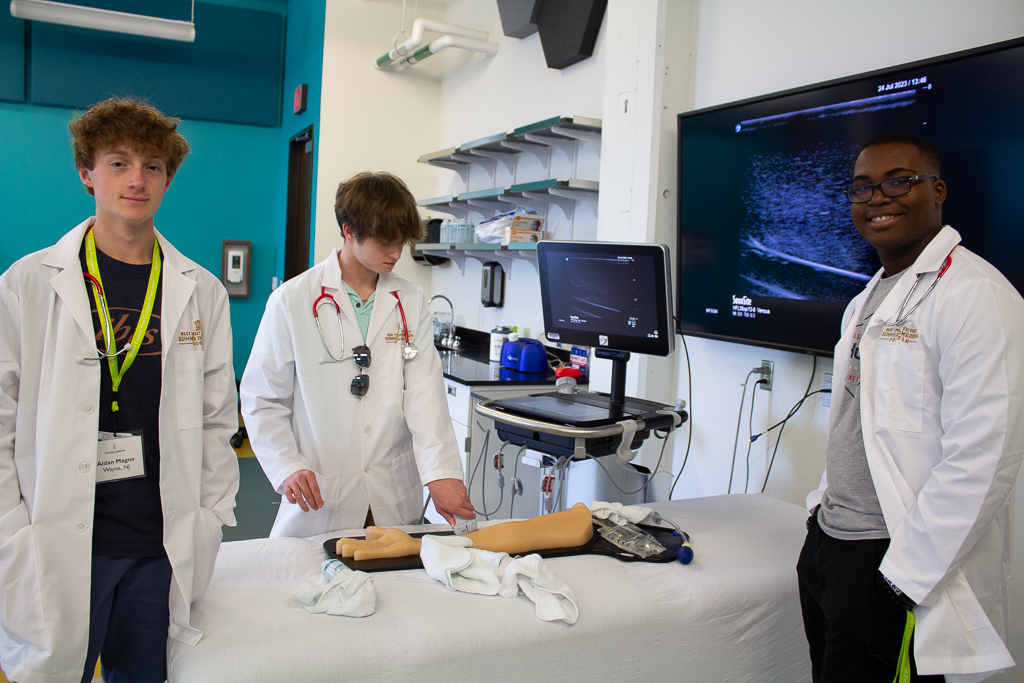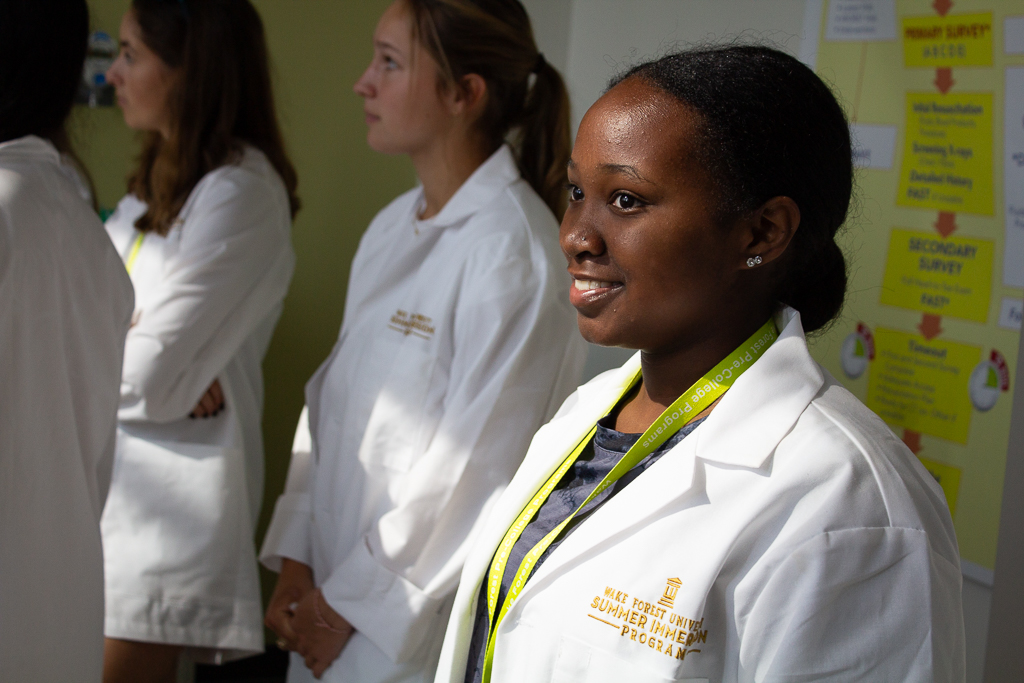 ---
Typical Daily Schedule
8:00 am – Morning Meeting and Breakfast

9:00 am – Welcome and Program Introduction

9:30 am – Guest Speaker: Pursuing Pre-Med in College

10:30 am – Travel to Hospital

11:00 am – Guest Speaker: Research in Medicine

11:30 am – Pathways to Healthcare: Medical Student Panel

12:00 pm – Lunch

12:45 pm – Station 1: Ultrasound Lab

1:35 pm – Station 2: Birthing Simulation

2:30 pm – Station 3: Respiratory Management

3:30 pm

– Station 4: Cardiovascular Simulation

4:10 pm

– Tour of Wake Forest School of Medicine

4:30 pm – Travel to Wake Forest University main campus

5:30 pm – Dinner

6:30 pm – Evening Activities

7:30 pm – Free Time

9:00 pm – Prepare for Bed

10:00 pm – Lights Out
*The "A Day in the Life" sample schedule is subject to change.
---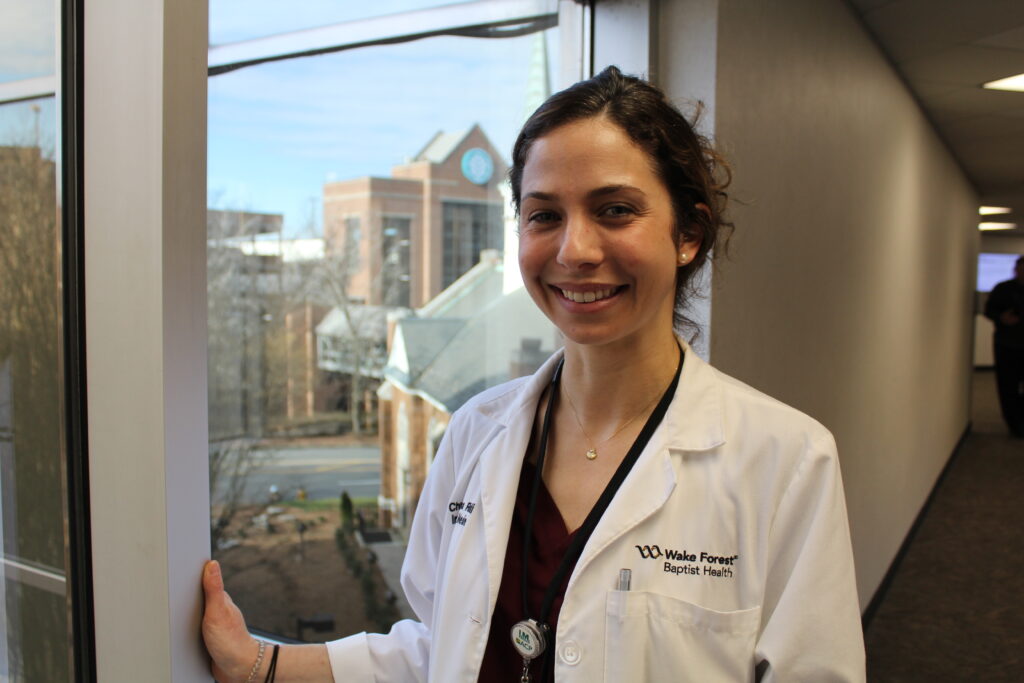 Christina Rinaldi, DO
Academic Leader, Medicine Institute
Christina Rinaldi is currently an Assistant Professor of General Internal Medicine at Atrium Health Wake Forest Baptist and serves as a Medical Student Clinical Skills Coach for 1st and 2nd year medical students at the Wake Forest University School of Medicine. Dr. Rinaldi obtained her undergraduate degree from Florida State University in 2014 then went on to complete her medical school training at Philadelphia College of Osteopathic Medicine- Suwanee, GA Campus in 2018. She completed three years of internal medicine residency training, as well as an additional fourth year where she served as a chief resident, at the Wake Forest University School of Medicine. Dr. Rinaldi's current interests include teaching medical students and Internal Medicine residents in both the hospital and clinic settings.