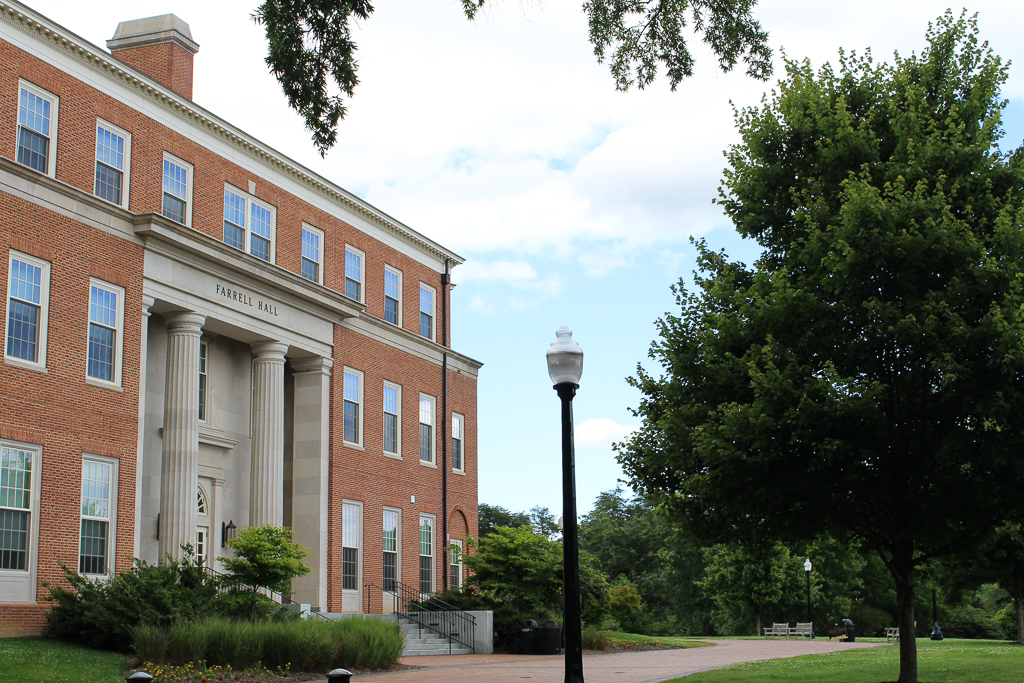 Swim with the sharks who know how to create and seize opportunities in ponds, large and small.
The Business Institute is a summer experience at Wake Forest University that allows students to develop practical skills and the ability to think critically while gaining valuable exposure to important business topics and methods of analysis. Students will be exposed to the essential aspects of business needed to launch and run a company, including finance, human resources, management, marketing, technology, and operations. In addition to working alongside experienced faculty and collaborating in teams, this institute ends with a team presentation, in which students pitch ideas showcasing the knowledge they gained throughout the week.
At a Glance
---
2024 Dates: Week of June 9 – 14 and week of June 16 – 21
Program Length: Sunday – Friday
Who Can Apply?: Current 9th – 12th grade students
Tuition: $2,800
Location: Winston-Salem, NC – Wake Forest University Campus
Online Immersion Program: Study online with Wake Forest anywhere, anytime, at your own pace.
*Courses carry no secondary school or college credit. Upon completion of the program, an official Wake Forest University Certificate of Completion will be awarded to all Business Institute participants.
---
Institute Topics Covered:
Finance
Strategy and Innovation
Marketing
Operations
Business Analytics & Technology
Networking and Teamwork
Hands-On Experiences:
Work with WFU business professors and experts
Engage in interactive discussions of a business case study
Improve team-building and project management skills
Presentation of team project
Network and visit with business leaders
Visit and tour with local businesses and organizations
*Hands-on experiences are subject to change.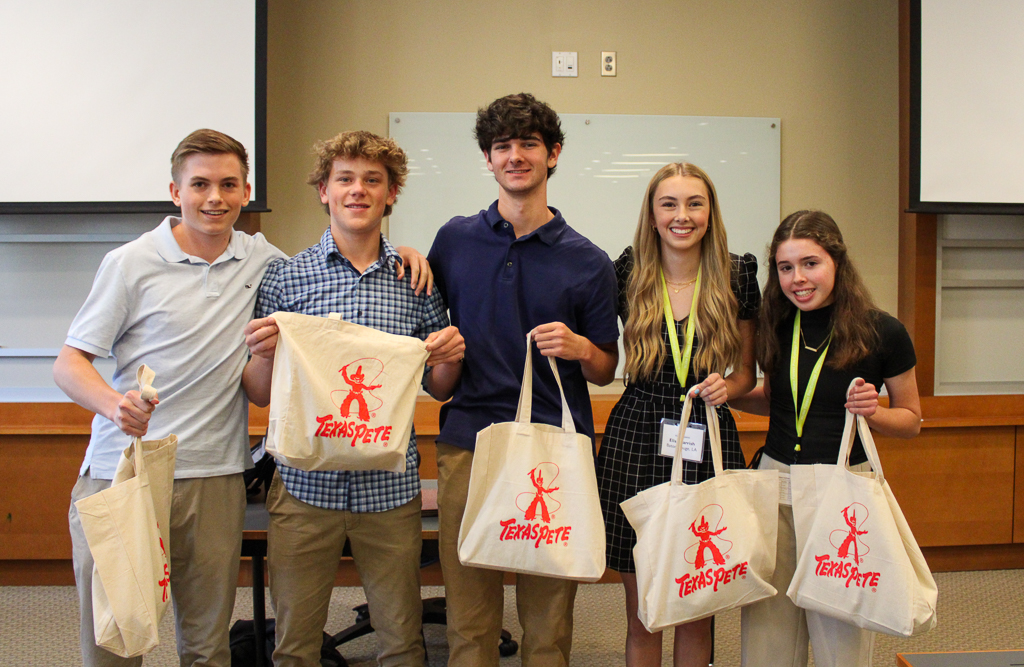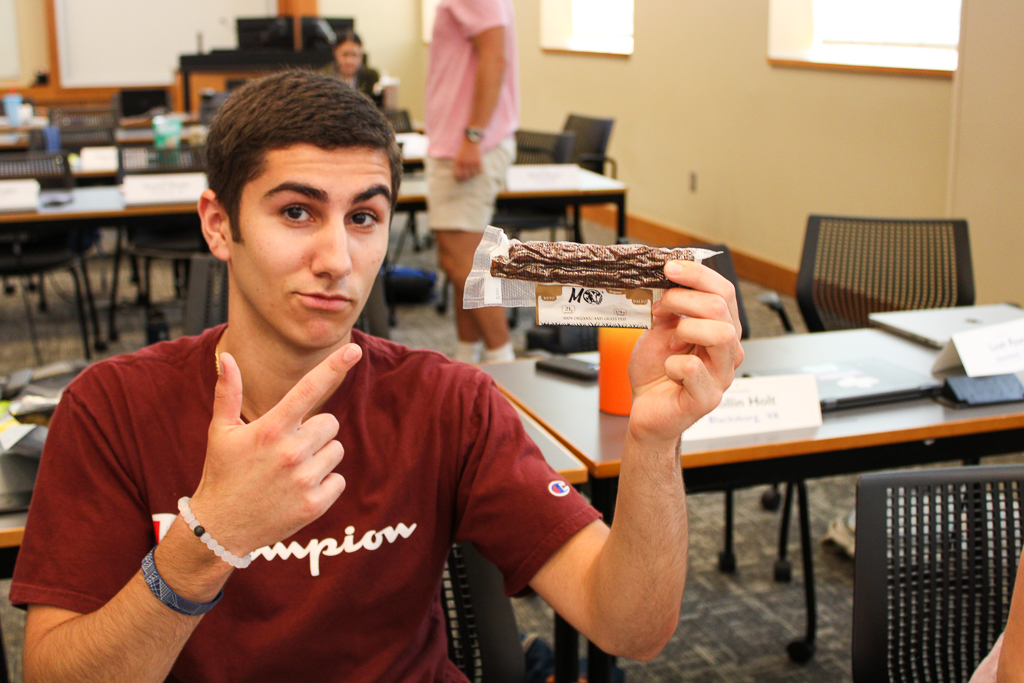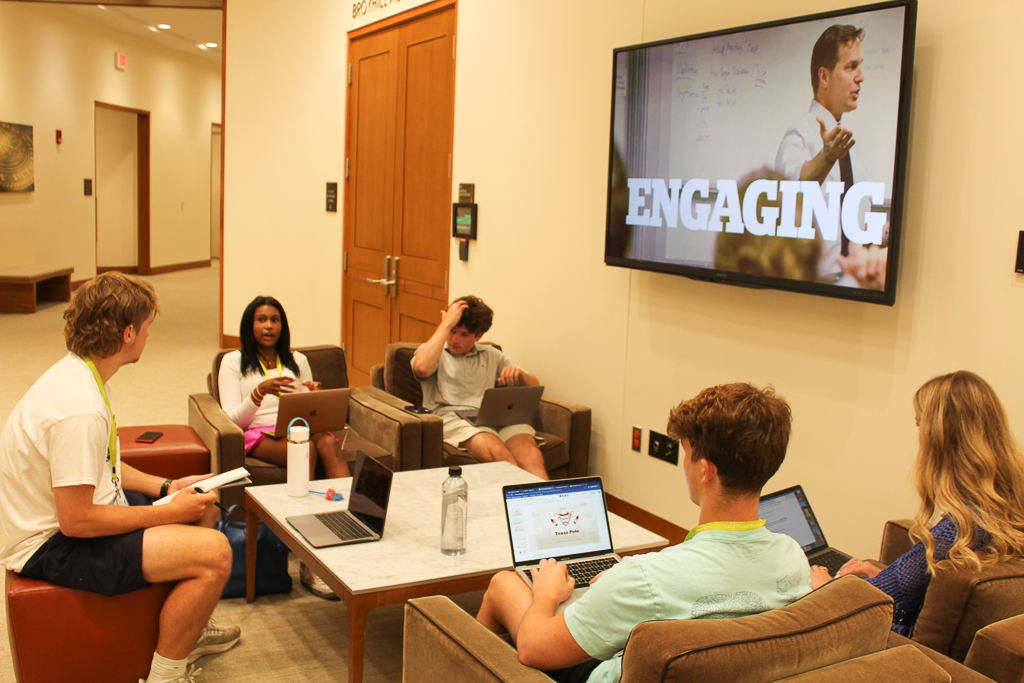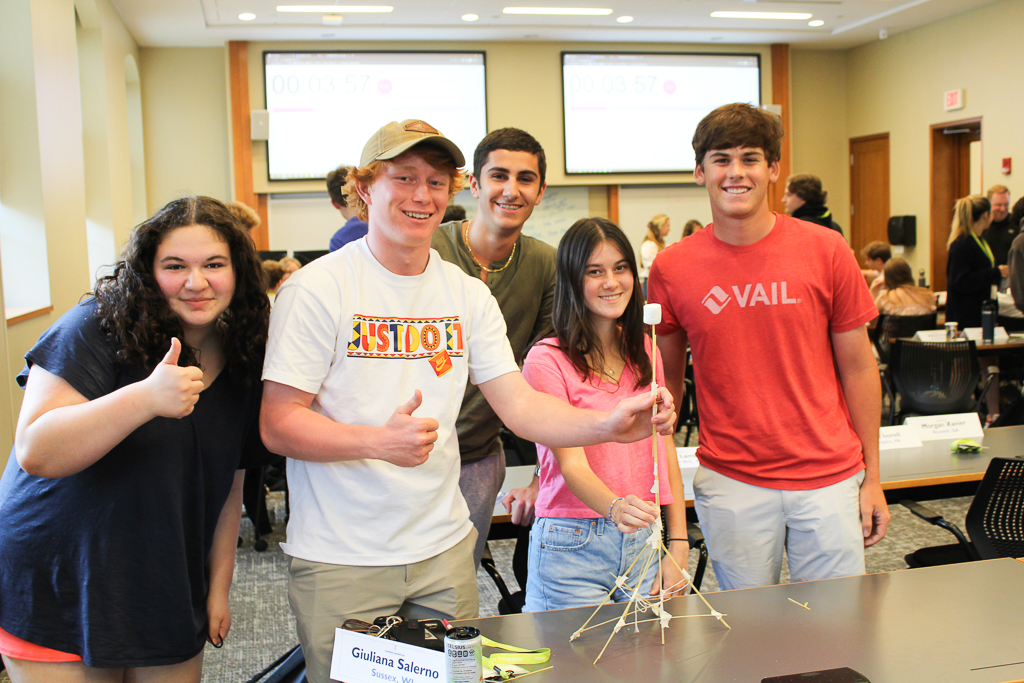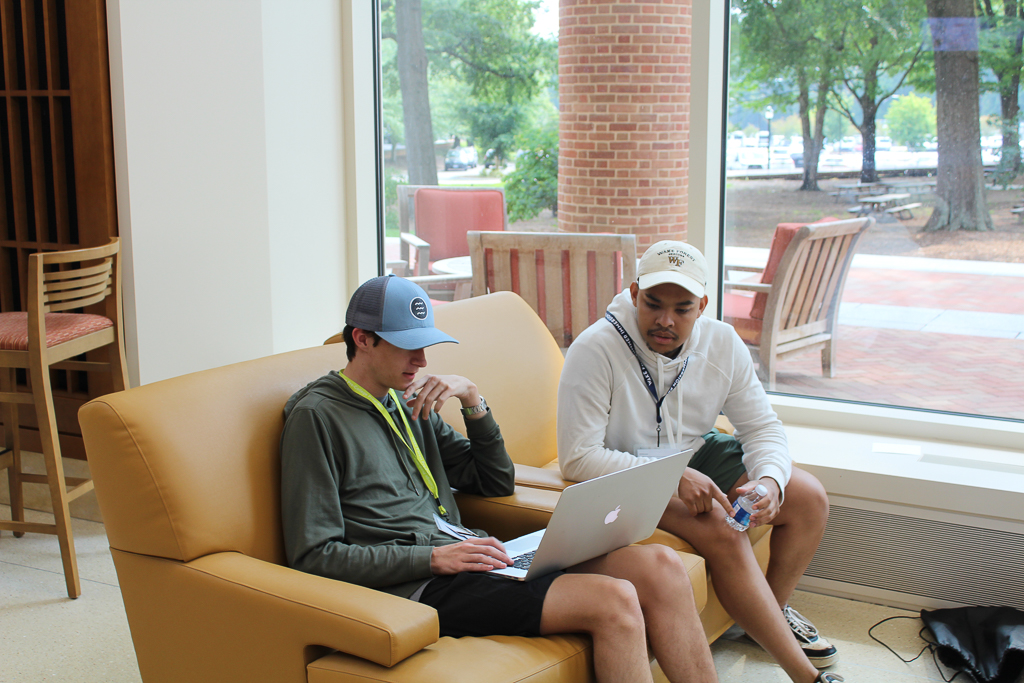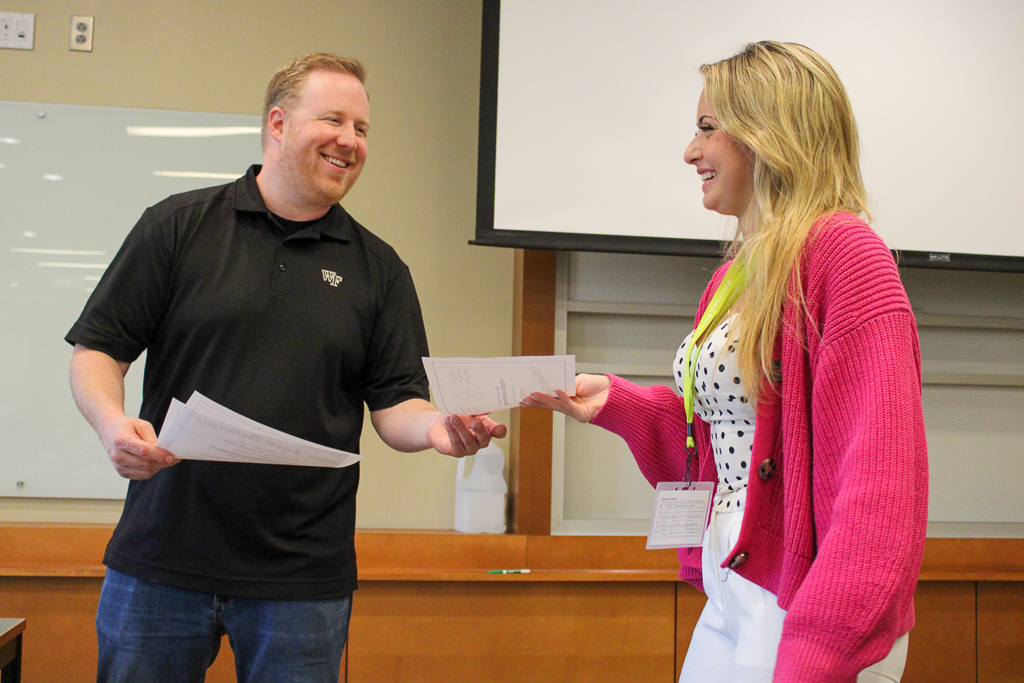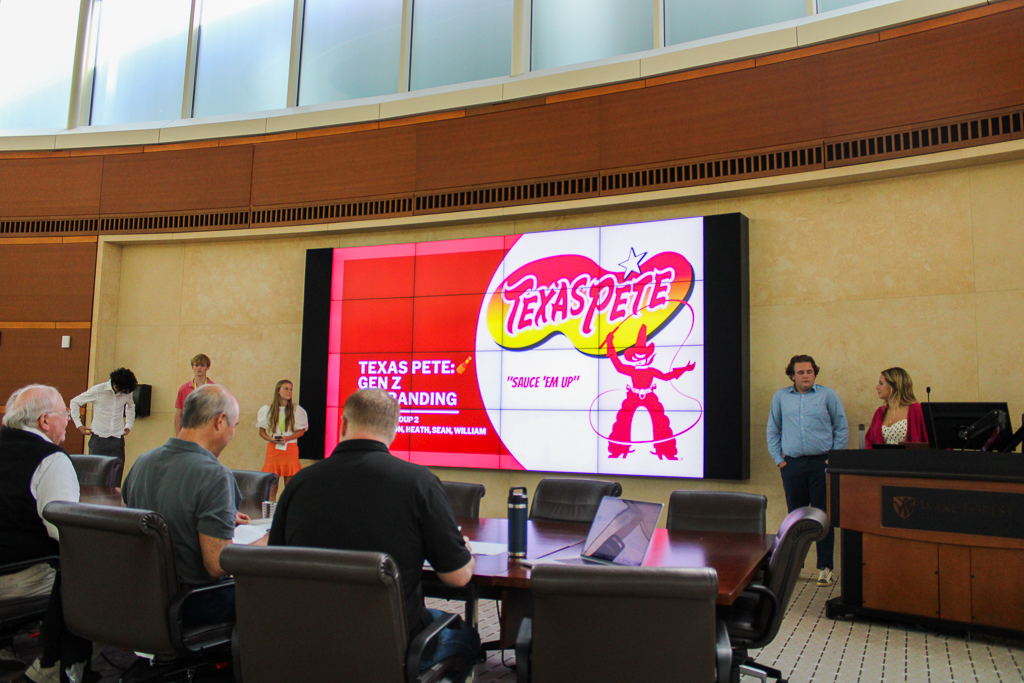 ---
Typical Daily Schedule
8:00 am – Morning Meeting and Breakfast
9:00 am – Welcome from Academic Leader- Professor Bren Varner
9:30 am – Session 1 Topic: Live Panel of Business Leaders
10:00 am – Session 1: Q and A
11:00 am – Session 2 Topic: Introduction to Marketing and Case Studies
12:00 pm – Lunch
1:00 pm – Workshop: Introduction to Business Modeling
2:00 pm – Financial Analysis in Business
3:00 pm – Networking and Team-Building Workshop
4:00 pm – Business Project Team Planning Session
5:00 pm – Dinner
6:30 pm – Evening Activities
7:30 pm – Free Time
9:00 pm – Prepare for Bed
10:00 pm – Lights Out
*The "A Day In the Life" sample schedule is subject to change.
---
Meet Your Academic Leader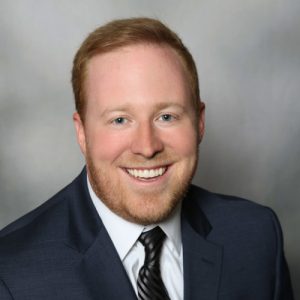 Dr. Justin Martin
Academic Leader, Business Institute
Dr. Martin completed his PhD in Computing and Information Systems in 2019 and joined The Business School at Wake Forest University in 2020 after serving as a Senior Lecturer of Business Information Systems & Operations Management in the Belk College of Business at The University of North Carolina Charlotte. Prior to his career in academia, Dr. Martin worked as a software developer and business technology analyst with Bank of America. His industry experience spans a wide variety of areas, including software and web development, information technology management, healthcare informatics, and logistics technology.
Dr. Martin teaches courses in information systems management, application development, operations management, and analytics. In 2018, he was awarded the "Excellence in Undergraduate Teaching Award" for the 2017-2018 academic year by the Belk College of Business at UNC Charlotte. His research interests are of an interdisciplinary nature and currently focus on the application of machine learning methods for developing advanced forecasting/prediction models within the Emergency Medical Services industry.
Outside of the University, Dr. Martin is a professional bass guitarist who routinely performs with regional and national acts. He also enjoys snow skiing, snowmobiling trips, adventure motorcycling, and working in the garage.