Welcome to the Wake Forest Summer Immersion Program
Our Mission
The Wake Forest Summer Immersion Program empowers high school students to manifest their goals. Through meaningful real-world experiences, robust academics, an inclusive campus culture, networking and mentorship, students are able to discover their passions and clarify their future pathway.
Our programming offers 9th – 12th grade students the chance to dive deep and explore a particular field of study. Those selected for the program will enjoy access to world-class faculty, resources, industry professionals and a one-of-a-kind view from inside a career field.
The Summer Immersion Program illuminates Wake Forest's value and visibility and shows high school students the impact a single week can make on their lives.
There are no announcements at this time. Please check back later.
Inspire. Educate. Impact.
Why SIP?
"I felt such a sense of belonging here. The medical sim labs were so cool and the hands-on experiences gave me a clear view into the world of medicine. I made a new best friend and realized what I want to pursue in my future. The leaders were so kind and really made all of us feel included, safe, and excited about Wake Forest!"

Kristen, Medicine Institute student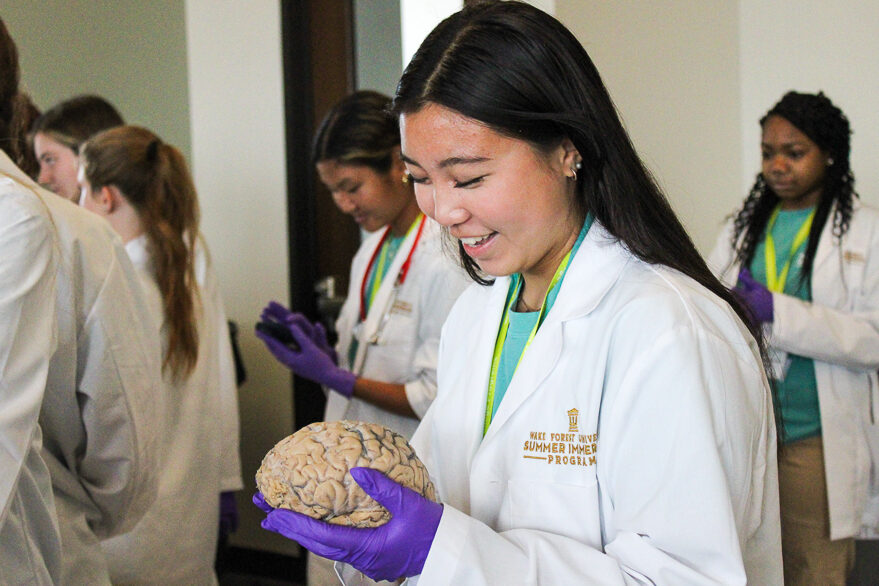 Opportunities
The Summer Immersion Program creates opportunities for high school students to:
Experience career pathways and academic fields of study
Benefit from Wake Forest faculty, undergraduate students, and industry professionals
Explore interests, passions, and questions
Enjoy Wake's beautiful campus
Make friends from around the world
At Wake SIP, students are able to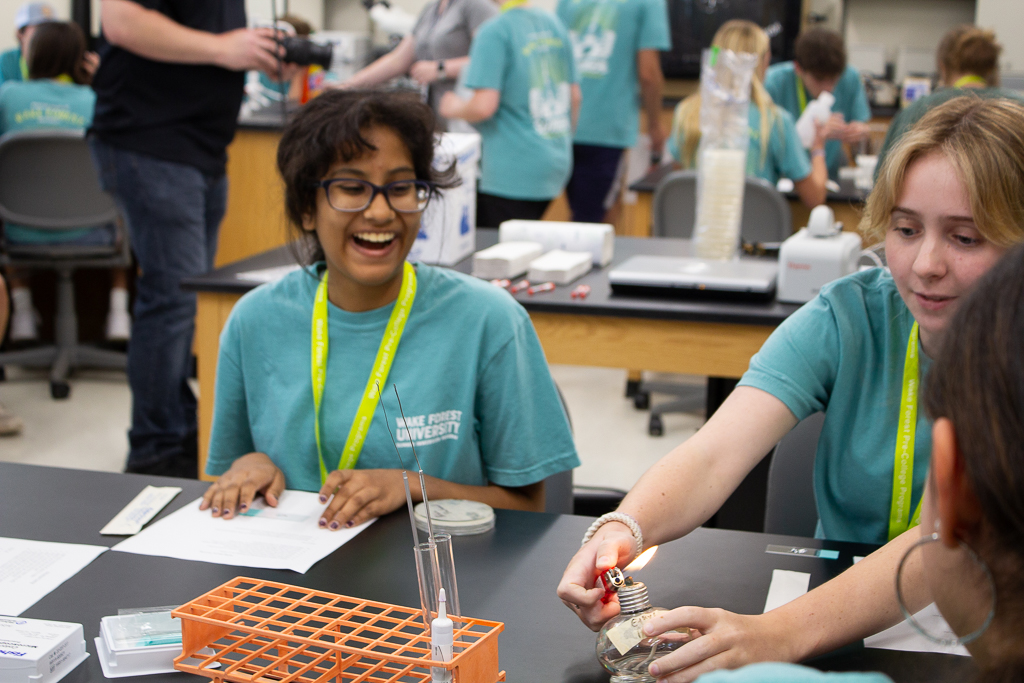 Invest in Their Future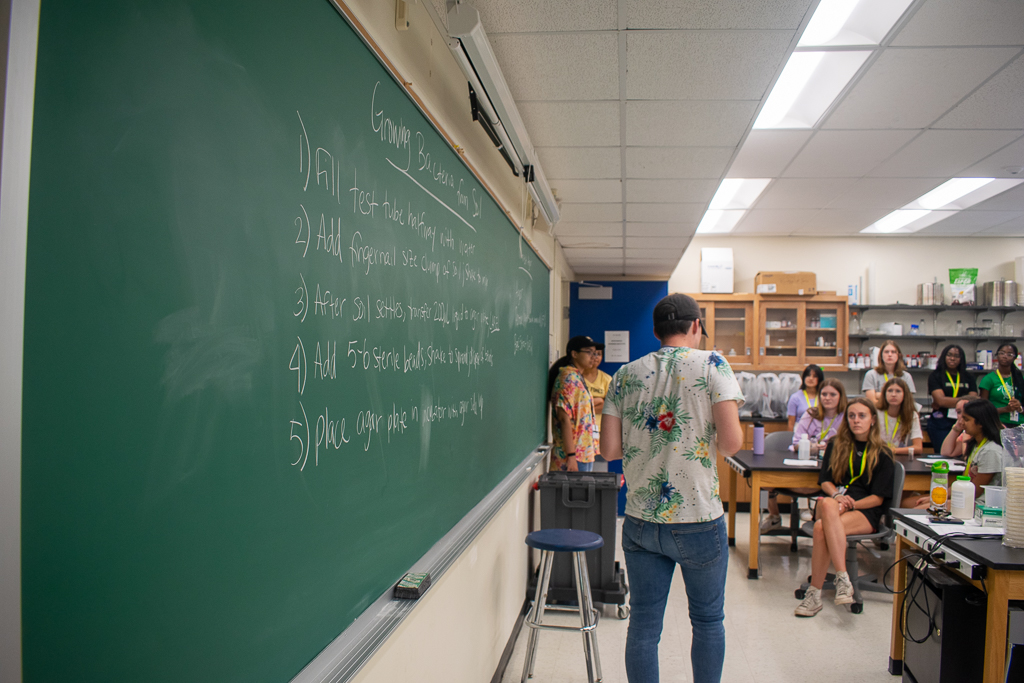 Clarify Their Goals
Enhance Their Ability to Make a Difference in the World
---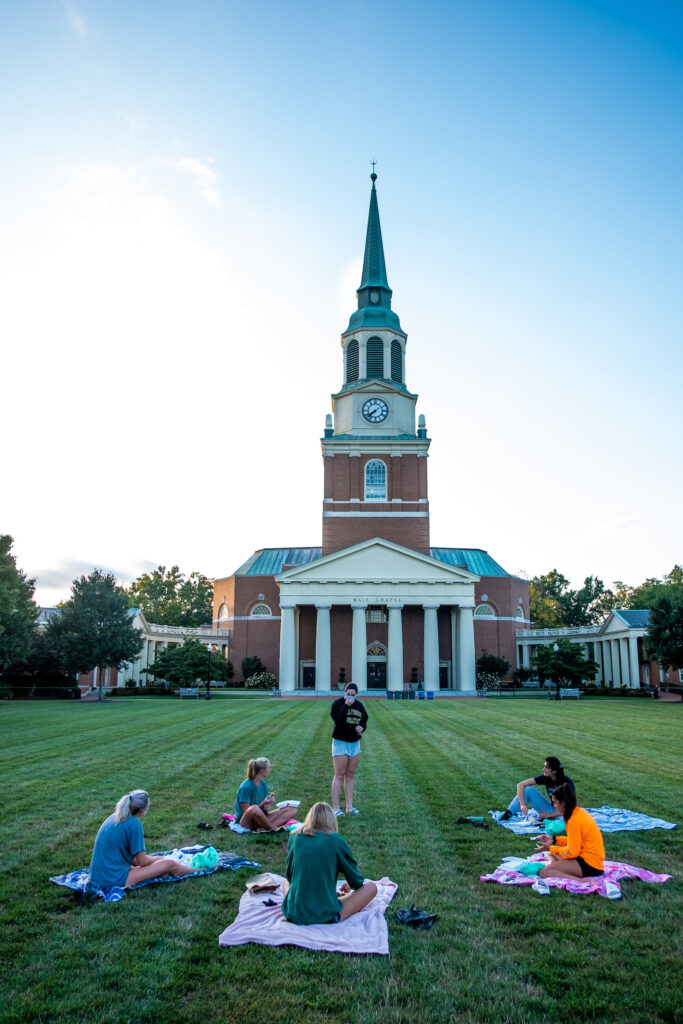 Institutes
Summer Immersion Institutes run for one-week (Sunday-Friday) during the months of June and July. Students stay overnight in the residence halls and enjoy evening activities after academic programming concludes each day. Explore all institutes and learn about a day in the life at SIP.
Cost & Scholarships
Need-based scholarship funding is available to students on a limited basis. Institute cost varies based on institute type. STEM institutes are $3,000 and non-STEM institutes are $2,800 per week. Payment plans are obtainable. Please contact summerimmersion@wfu.edu for additional questions.
Meet the Team
SIP participants are supported by Academic Leaders, Program Ambassadors, and Wake Forest Pre-College professional staff. Students are supervised on campus throughout the entirety of their institute with designated periods to explore campus and spend time with their friends.
Interested in being part of the Summer 2024 staff? Our team will hire Wake Forest undergraduate students as Program Ambassadors beginning in January.
Academic Leaders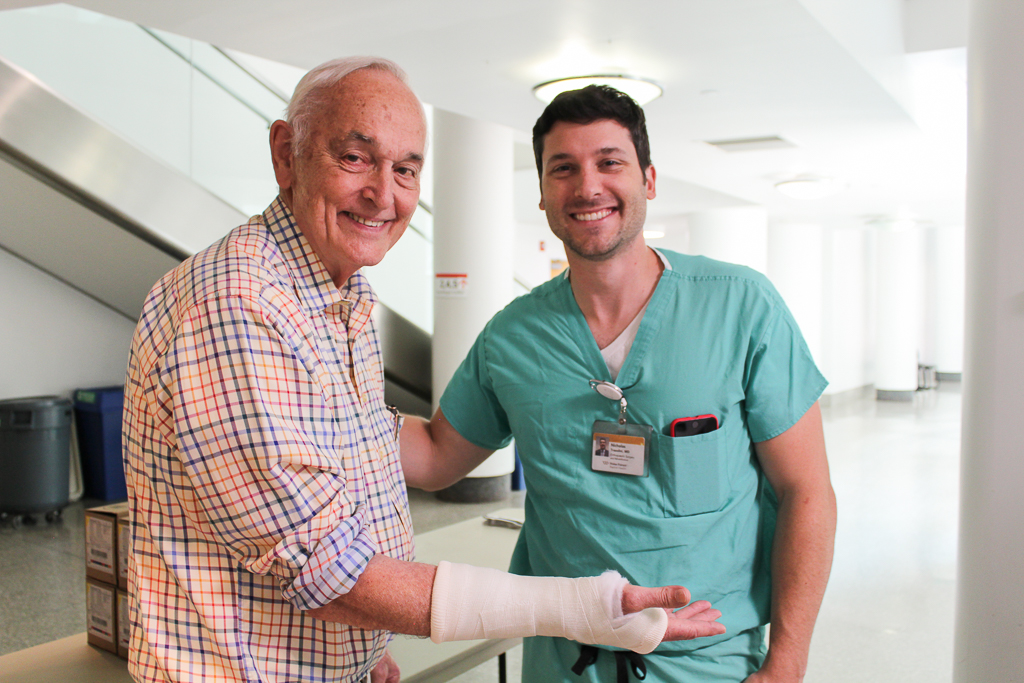 Academic Leaders lead the academic curriculum and provide instruction to facilitate fun and engaging programming. Each Academic Leader has a specialized background in their field of study and is an experienced Wake Forest faculty member or industry professional.
Program Ambassadors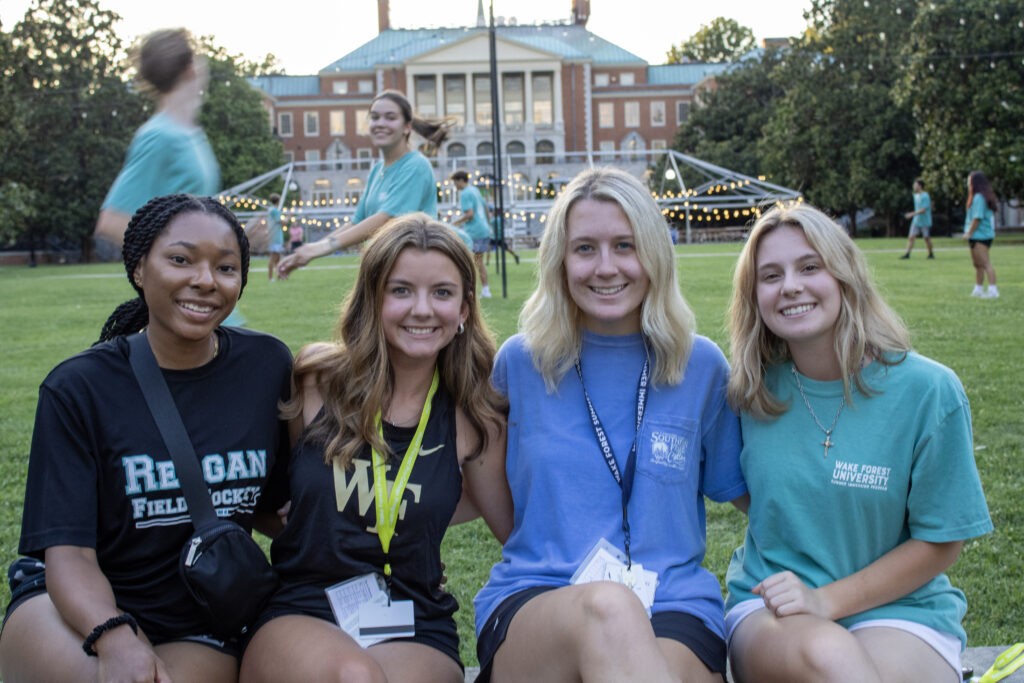 Program Ambassadors are Wake Forest University undergraduates who apply to serve and lead the mentorship of Summer Immersion Program participants. PAs implement evening programs, provide guidance, and offer advice on college life while maintaining a professional relationship with all staff and students.
Pre-College Staff
Pre-College staff members support the planning and implementation of all Wake Forest Pre-College programming. Staff members work with Academic Leaders and Program Ambassadors to ensure successful institutes.
---
Interested in Applying?
The Summer 2024 application opens on November 1st, 2023.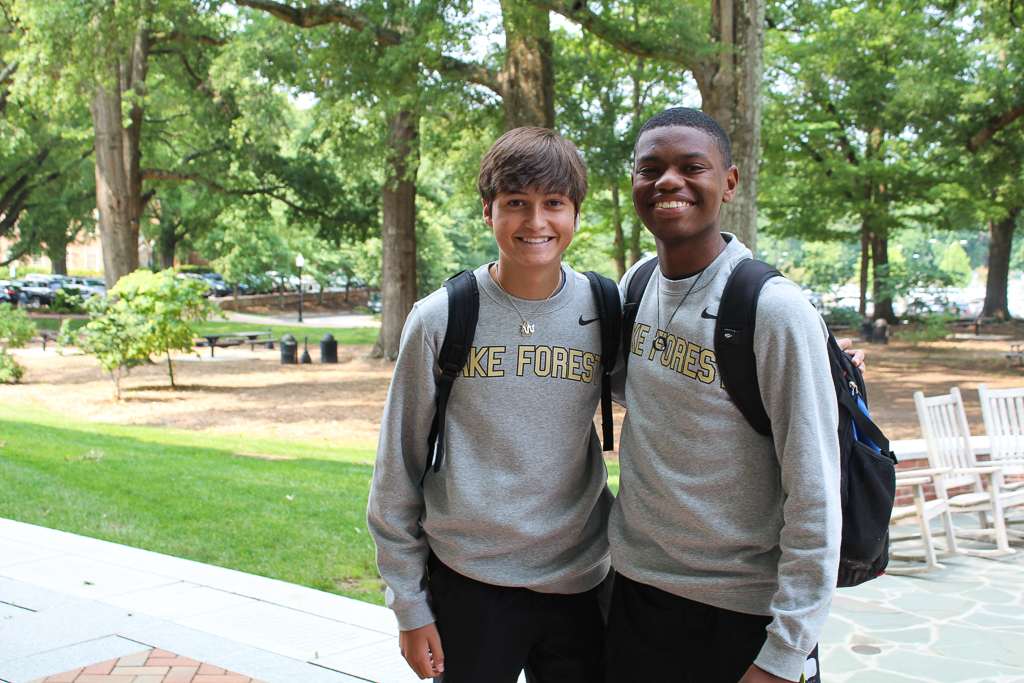 ---