Biosciences & Engineering Institute
Experimentation. Exploration. Innovation. The building blocks of science.
The frontier of science and technology has rarely been as exciting as it is today. Students will have the opportunity to work with esteemed faculty in the Wake Forest science departments and learn from research mentors and industry professionals who have taken cutting-edge research and seen it materialize in the real world. Investigate the pathway from basic science research to tissue engineering. Students explore how the biosciences and engineering fields have evolved from the physical sciences to innovative research and industry products, and procedures. Close collaboration and deeper engagement in the world of biosciences and engineering will allow students to see their futures – right now.
At a Glance
---
Dates: June 12 – 17 or June 26 – July 1, 2022
*Both Summer 2022 weeks of Biosciences and Engineering have a waitlist implemented*
Who Can Apply?: 9th – 12th grade students
Overnight Tuition: $2,700
Day-Camp Tuition: $1,800
Location: Winston-Salem, NC – Wake Forest University Campus
*Courses carry no secondary school or college credit. Upon completion of the program, an official Wake Forest University Certificate of Completion will be awarded to all Biosciences and Engineering Institute participants.
Topics Covered:
Basic Sciences (Chemistry, Biochemistry, Molecular Biology, and Engineering)

Regenerative Medicine

Careers in Biosciences

BioMedical Engineering

Progression of Clinical/Foundational Research to Industry
Hands-On Experiences:
DNA Extraction

Wake Forest Institute of Regenerative Medicine Simulations

Explore Cook Medical 

Engineering Design Team Project

Synthesis of Aspirin and Wintergreen Lab Experiment
*Hands-on experiences are subject to change.
Biosciences and Engineering Institute Cost
Overnight | $2,700
Day Camp | $1,800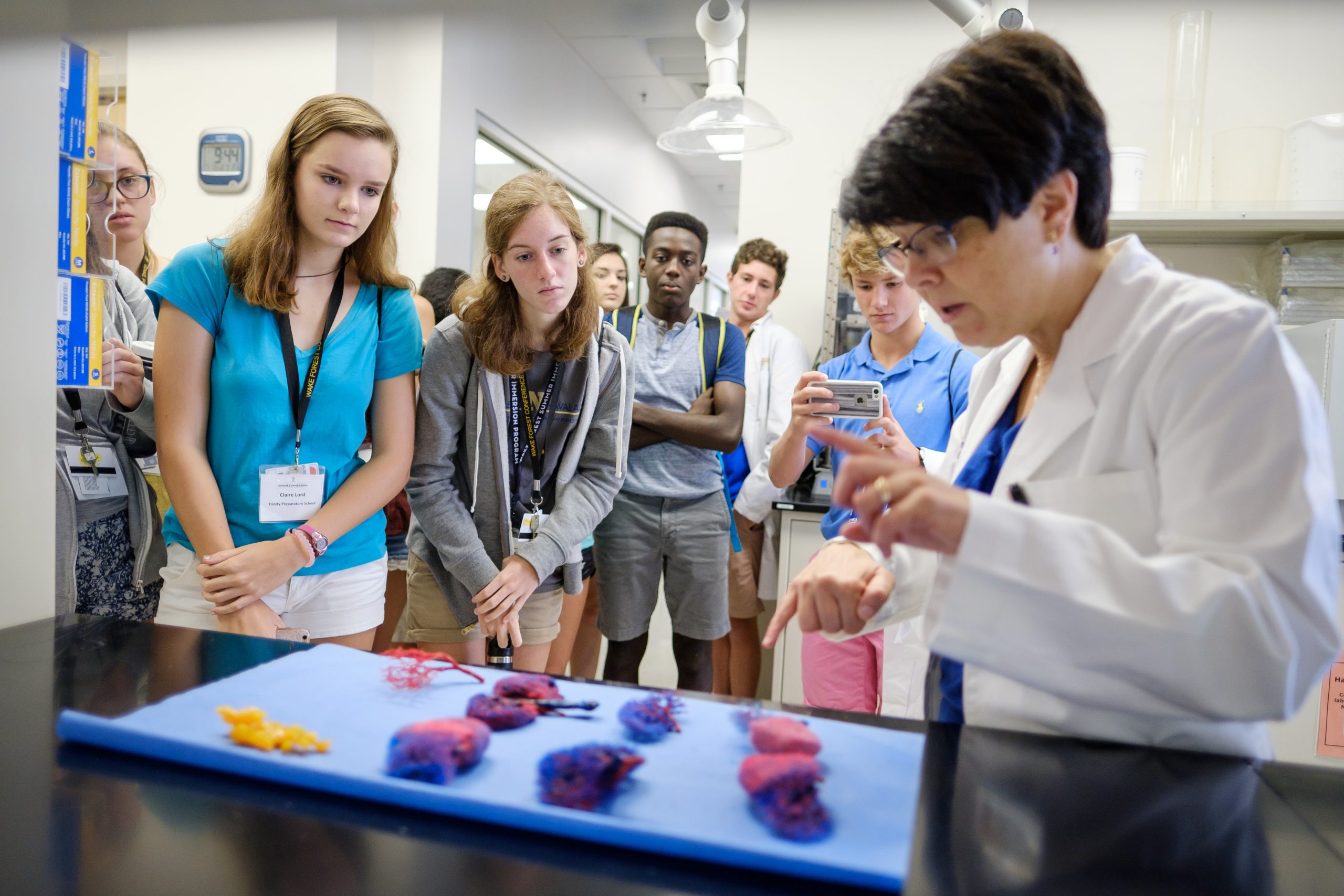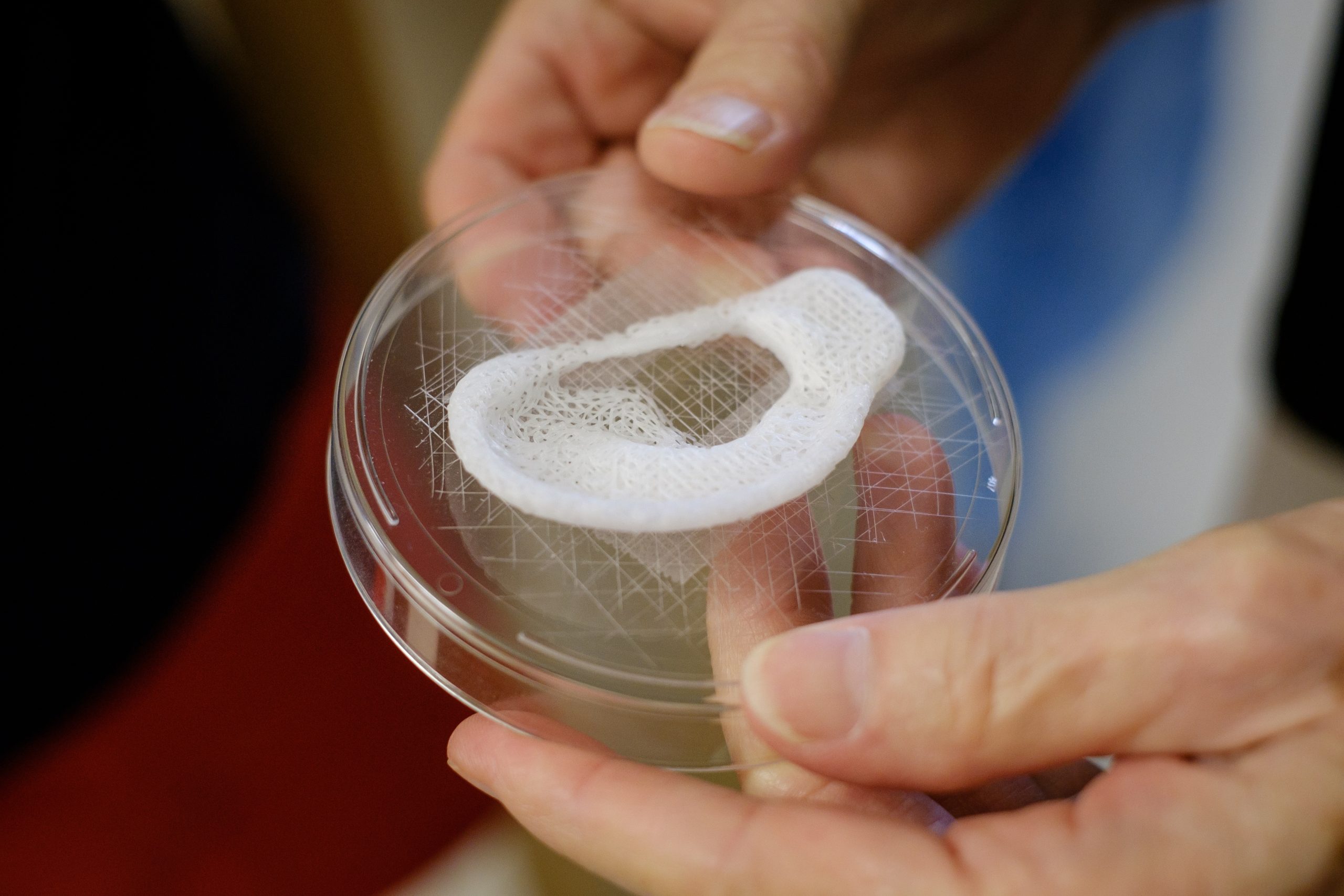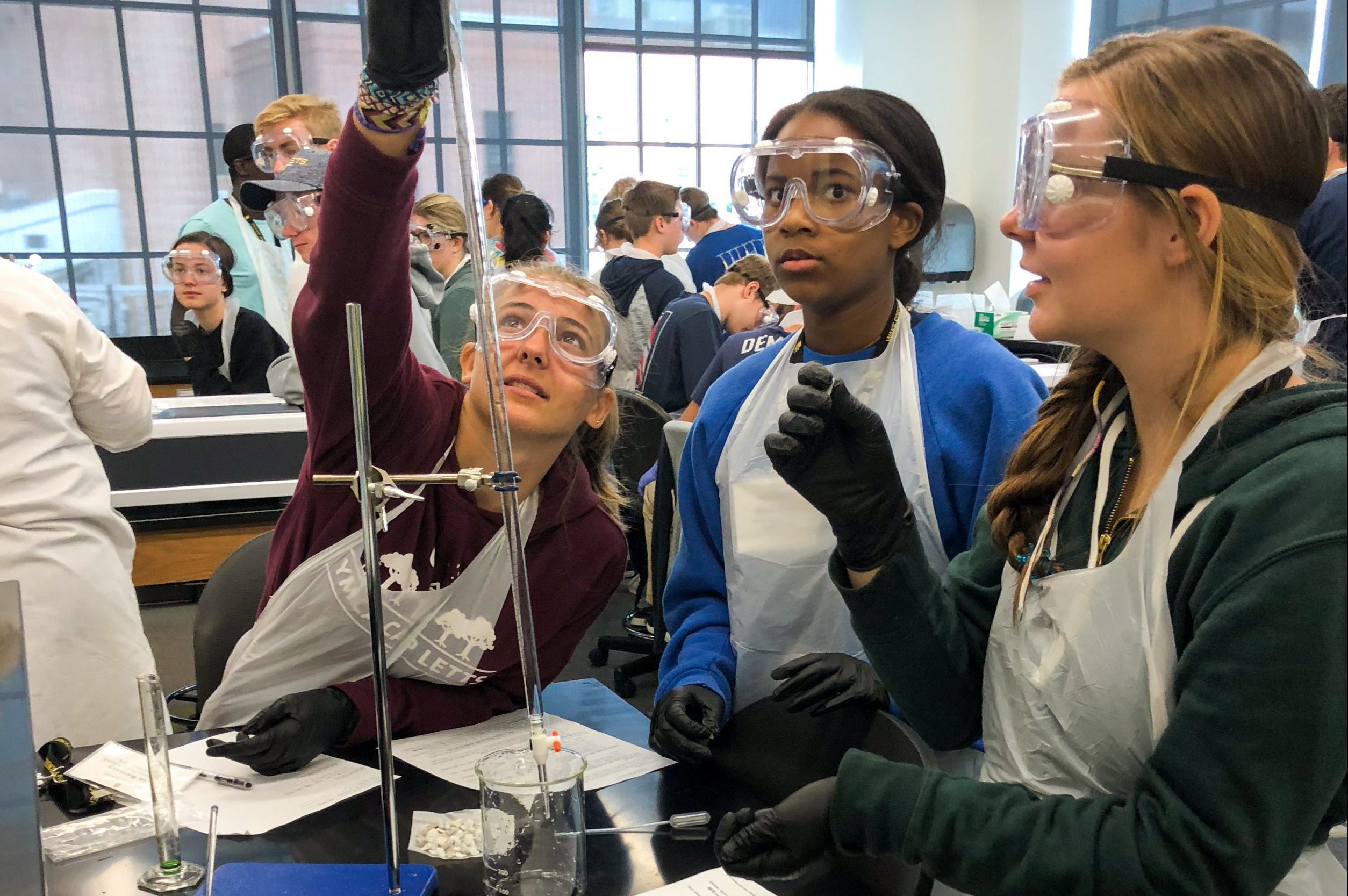 8:00 am – Morning Meeting and Breakfast

9:00 am – Welcome and Pre-Lab Discussion – Technique and Procedures

9:30 am – Synthesis of Aspirin and Wintergreen Lab Experiment

11:30 am – Post Lab Discussion and Wrap-Up

12:00 pm – Lunch with Wake Forest Undergraduate and Graduate Researchers

1:00 pm – Introduction to Biomedical Engineering

1:30 pm – Engineering Activity: Creating a Bionic Arm

2:00 pm – Building and Testing Bionic Arm

4:00 pm – Bionic Arm Competition 

5:00 pm – Debrief for Next Day

5:30 pm – Dinner

6:30 pm – Evening Activities

7:30 pm – Free Time

9:00 pm – Prepare for Bed

10:00 pm – Lights Out
*The "A Day in the Life" sample schedule is subject to change. 
Meet Your Academic Leader
Dr. George Donati
Academic Leader, Biosciences and Engineering Institute
Dr. George Donati earned his teaching license in Natural Sciences and Chemistry from the University Center of the Guaxupé Educational Foundation (UNIFEG, Brazil), and his M.Sc. in Analytical Chemistry from the Federal University of São Carlos (UFSCar, Brazil), with research focused on developing trace element analysis methods based on thermospray flame furnace atomic absorption spectrometry. He taught high school chemistry and community college analytical chemistry in Brazil before coming to Wake Forest University to earn his Ph.D. in Chemistry. His doctoral work was focused on developing portable instrumentation based on tungsten coil atomic spectrometry for trace element analysis.
An Associate Research Professor at the Department of Chemistry of Wake Forest University, Dr. Donati teaches graduate courses on spectrochemical analysis and inductively coupled plasma mass spectrometry, as well as undergraduate laboratory classes on fundamental and instrumental analytical chemistry. He is involved in the development of several new calibration methods to improve the accuracy and sample throughput of modern quantitative analytical chemistry instrumentation, such as the interference standard method (IFS), standard dilution analysis (SDA), multi-energy calibration (MEC), multispecies calibration (MSC), among others.
Dr. Donati is a member of the advisory board of the Journal of Analytical Atomic Spectrometry (Royal Society of Chemistry, RSC), and the editorial board of the Microchemical Journal (Elsevier). He has published more than 100 peer-review papers and three book chapters on several topics associated with spectrochemical and trace element analysis and was awarded the JAAS Emerging Investigator Lectureship (JAAS, RSC) in 2020.