Main Content
From the molecular to the philosophical- explore how the brain develops, functions, and learns.
Neuroscience is an exciting and rapidly growing interdisciplinary field encompassing the study of the nervous system and its role in regulating behavior. Students will examine the structure of the brain through hands-on dissection, learn how sensory systems detect stimuli in the environment and how drugs affect the brain, and visit active neuroscience labs as well as conduct exciting neuroscience experiments.
At a Glance
---
Dates: June 7-12, 2020 or June 21-26, 2020
*A waitlist has been implemented for the Neuroscience Institute: June 7-12 and June 21-26, 2020.
Eligibility: Rising sophomores, juniors and seniors in high school and incoming college freshman
Program Length: 1-week sessions
Program Tuition: $2,600
Location: Winston-Salem, NC – Wake Forest University Reynolda Campus
Overnight or Day Program: Overnight
*Courses carry no secondary school or college credit. Upon completion of the program, an official Wake Forest University certificate of achievement will be awarded to all Neuroscience Institute participants.
Topics Covered
Neuro Anatomy

Behavioral Neuroscience

Neuropharmacology

Electrophysiology

Neuroimaging

Artificial Intelligence/Modeling
Neurobiology and Disease
Hands-On Experience:
On-site visit to neuroscience labs at Wake Forest University

Explore neuroanatomy by dissecting your own sheep brain

Observe electrophysiological experiments 

Tour the neuroimaging facility at the Wake Forest University School of Medicine
*Hands-on experiences are subject to change.
Neuroscience Institute Costs:
Reynolda Campus (Residential Program) | $2,600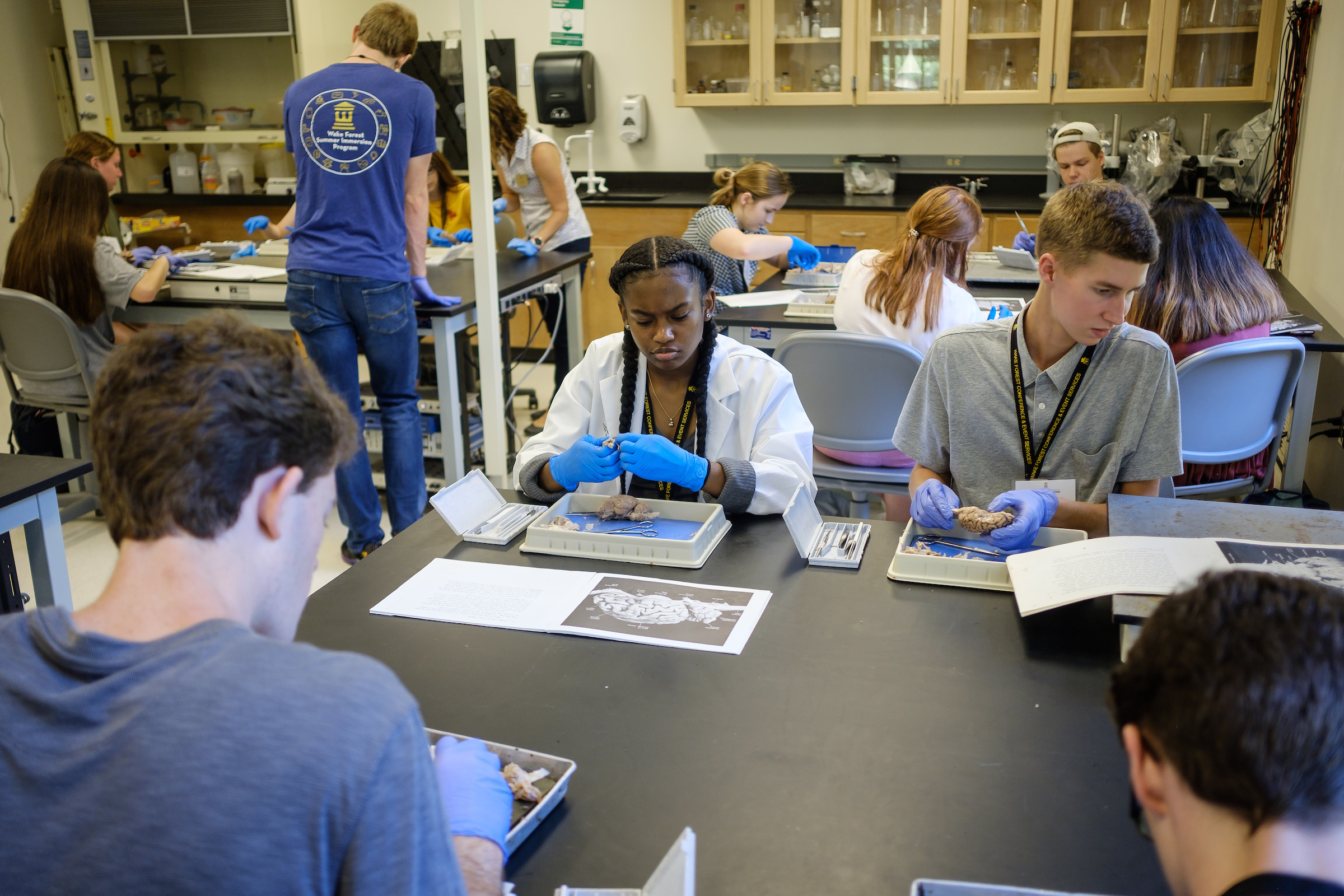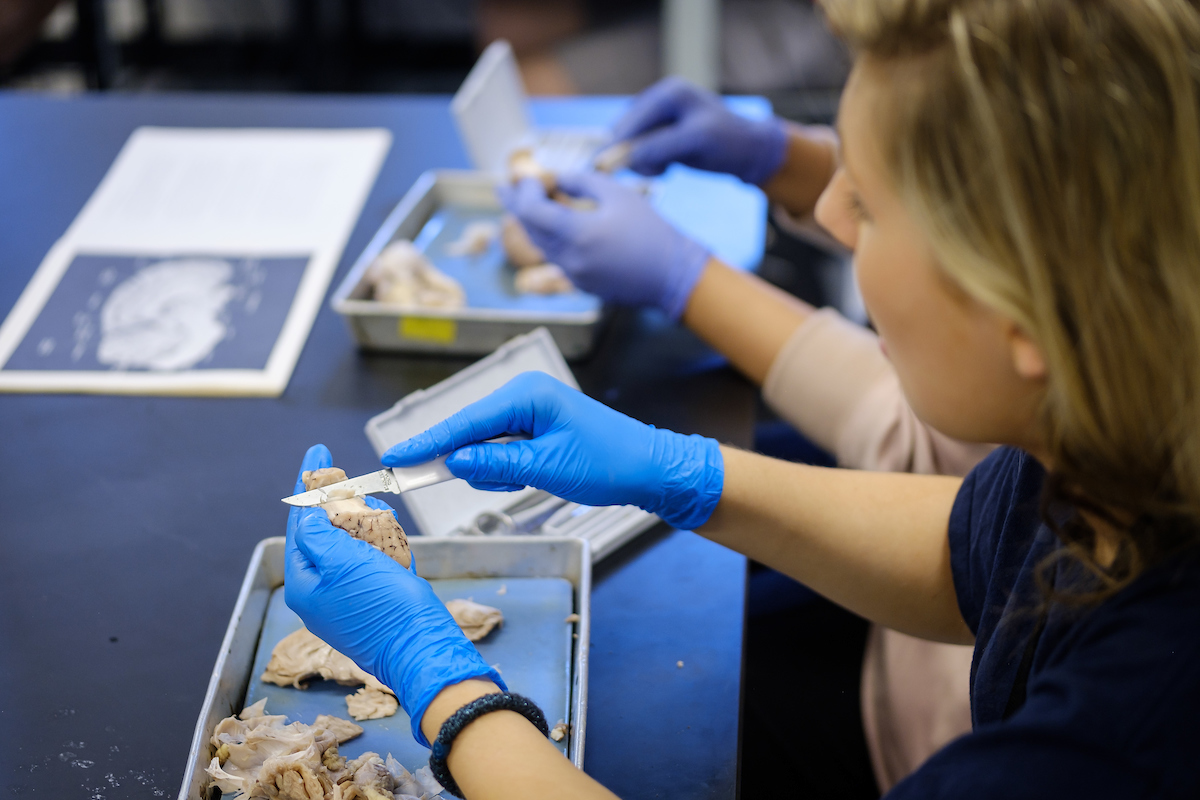 8:00 – 9:00 am – Arrive and breakfast
9:00 – 9:30 am – Welcome and program introduction
9:30-10:00 am – Brain observatory
10:00 am – 12:00 pm –

Visit to the neurophysiology lab

12:00 – 1:00 pm – Lunch
1:00 – 3:30 pm – Neuroanatomy with human brain
3:30 – 4:30 pm – Introduction to Artificial Intelligence
4:30 – 5:00 pm – Neuroimaging experiments
5:00 – 5:30 pm –

Debrief for the next day

5:30 – 6:30 pm – Dinner
6:30 – 7:30 pm – Evening activities
7:30 – 9:00 pm – Free time
9:00  – 10:00 pm – Prepare for bed
10:00 pm – Lights out
*This "A Day in the Life" sample schedule is based upon the 2018 curriculum and is subject to change. 
David Klorig
Academic Leader, Neuroscience
David Klorig received his PhD in Neuroscience at Wake Forest in 2014. He is currently a postdoctoral researcher in the laboratory of Dwayne Godwin. Dr. Klorig's research focuses on normal and pathological rhythmns of the brain, including normal sleep rhythmns involved in long-term memory storage and pathological rhythmns involved in seizure. He uses state-of-the-art techniques to identify and understand the organizing principles of the brain using an iterative process of technical development, experimentation, and computational modelling. His findings also form the basis of a collaborative effort to improve treatment strategies for epilepsy by identifying and characterizing mechanisms of seizure initiation and propagation, and an NIH-funded project to identify novel therapeutic approaches to treating alcohol-withdrawal induced hyperexcitability and seizure.