Main Content
Documentary Film Institute
Lights. Camera. Action. What's the story you want to tell?
Do you have an interest in video production or film making? Do you love shooting photos on your phone or telling stories to your friends? If so, then the Documentary Film Institute is for you. The Documentary Film Institute is a week-long program designed for high school students to gain an understanding of documentary storytelling as well as some of the fundamentals of video production. Students will learn about various documentary forms, visit local museums and businesses to see how professional non-fiction storytelling is utilized, and create a short film to take with them at the end of the week.
At a Glance
---
Dates: Summer 2021 dates will be announced on November 1, 2020.
Eligibility: Rising sophomores, juniors and seniors in high school and incoming college freshmen
Program Length: 1-week sessions
Program Tuition: $2,500
Location: Winston-Salem, NC – Wake Forest University Reynolda Campus
Day or Overnight Program: Overnight
*Courses carry no secondary school or college credit. Upon completion of the program, an official Wake Forest University certificate of achievement will be awarded to all Documentary Film Institute participants.
Topics Covered
Fundamentals of Non-Fiction Storytelling

Documentary Styles

Social Justice Filmmaking

Interview Tips

Video Editing

Filmmaking Basics

Film Festivals
Hands-On Experience:
Work in a group to create a short documentary film

Engage in discussion with local film professionals

Watch innovative and exciting documentary films

Hear about trends in documentaries and see behind the scenes

Visit local museums to see how they utilize documentary films and social justice messaging
*Hands-on experiences are subject to change.
Documentary Film Institute Costs:
Reynolda Campus (Residential Program) | $2,500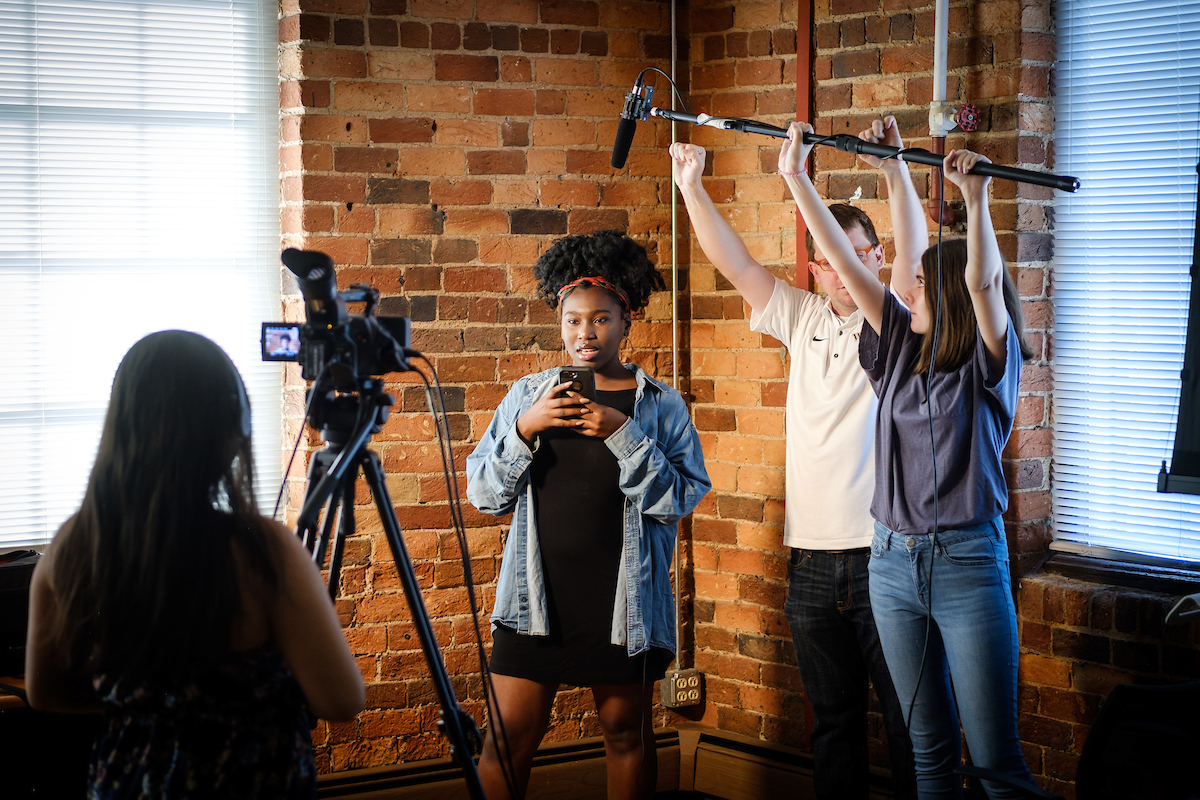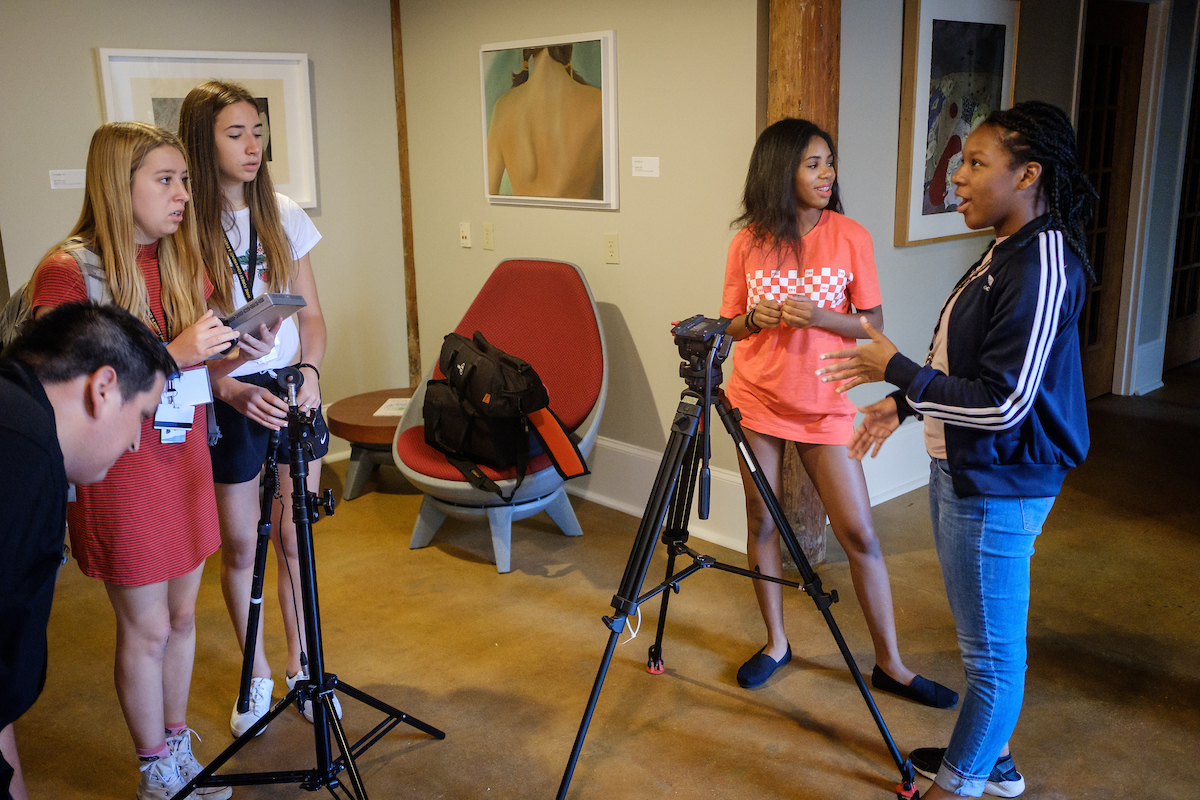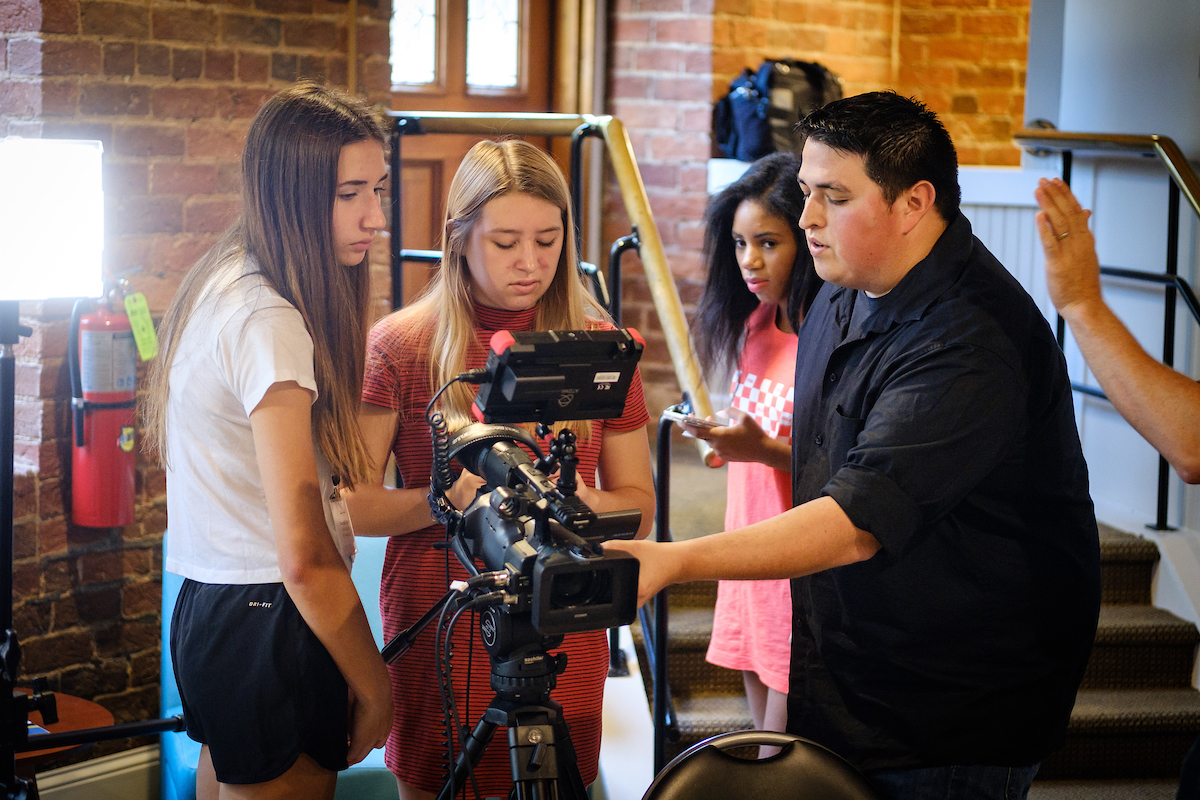 8:00 – 9:00 am – Arrive and breakfast
9:00 – 9:30 am – Welcome and program introduction
9:30 – 10:30 am – Special guest lecture: Advocacy and social justice in documentary film
10:30 am – 12:00 pm – Technical skills: Fundamentals of using Adobe Premiere for film editing
12:00-1:00 pm – Lunch and learn: Watch a documentary film
1:00 – 4:30 pm – Field trip to Civil Rights Museum to see how documentary film is utilized in a museum setting
4:30 – 5:30 pm –

Debrief for the next day

5:30 – 6:30 pm – Dinner
6:30 – 7:30 pm – Evening activities
7:30 – 9:00 pm – Free time
9:00 pm – 10:00 pm – Prepare for bed
10:00 pm – Lights out
*This "A Day in the Life" sample schedule is based upon the 2018 curriculum and is subject to change. 
Dates for Summer 2021 will be announced on November 1, 2020.
Chris Zaluski
Academic Leader, Documentary Film Institute
Chris Zaluski is an Assistant Professor at the Wake Forest University Documentary Film Program and teaches courses in editing, advanced production, and visual storytelling. He is an award-winning multimedia producer specializing in documentary film production, web design and writing/reporting. He is also a freelance documentary videographer, editor and producer for Honest Eye Productions.
Zaluski started his career as a journalist for the St. Louis Post-Dispatch and The Roanoke Times before transitioning to documentary film. He has also worked as the Director of Video Operations at Teach For America.
He has won awards for multimedia storytelling and filmmaking from the Academy of Television Arts and Sciences, Broadcast Education Association, Webby Awards, Virginia Press Association, National Broadcasting Society, and the Online News Association. His documentaries have screened at film festivals nationwide and have aired on PBS and Amazon Video.