Sports Marketing Institute – Online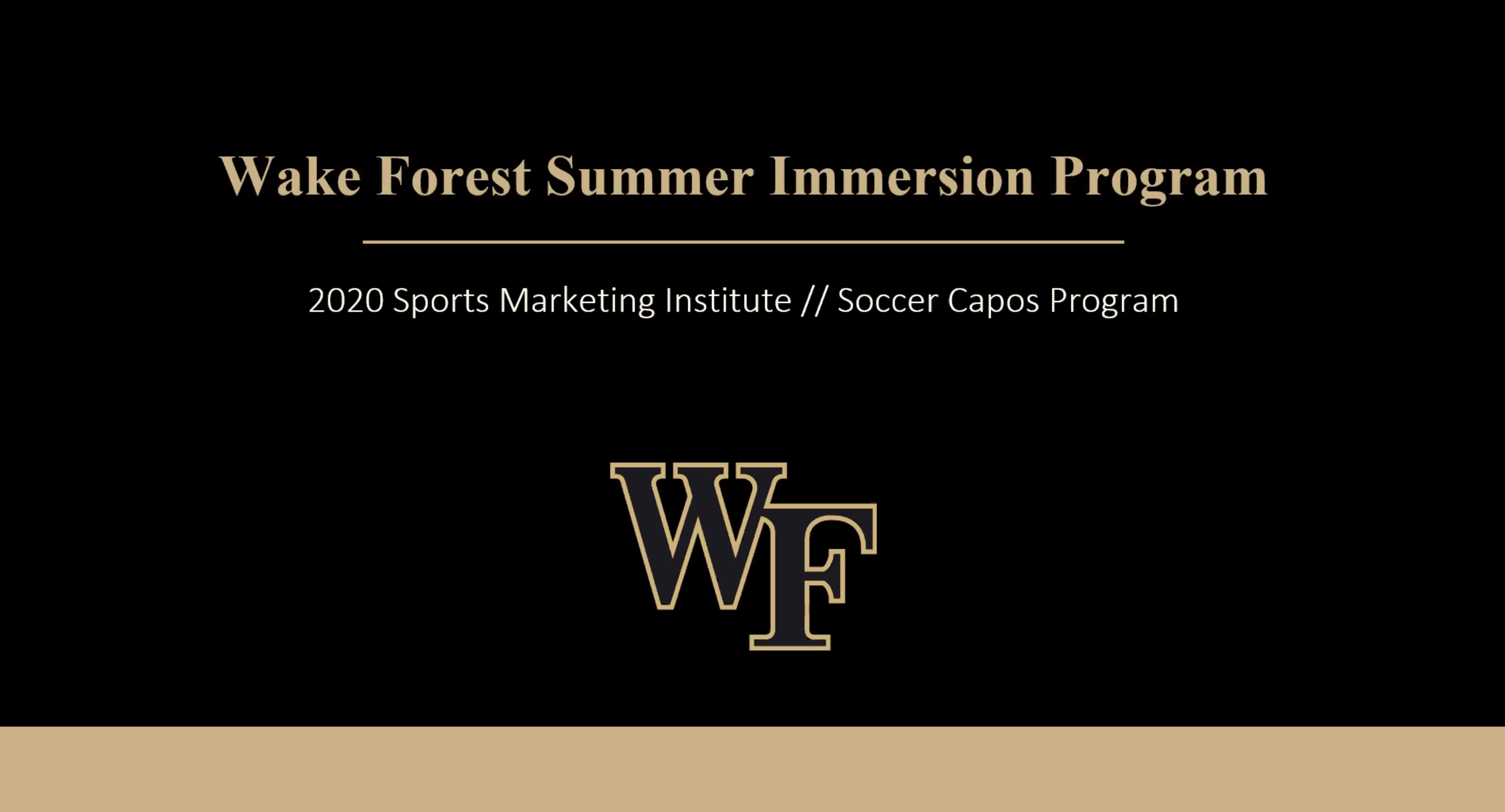 This is the best seat in the house for an in-depth view of one of the fastest-growing industries worldwide.
What happens in the game, the front office, and behind the camera fuels a $614 billion a year industry that represents one of the fastest-growing career fields worldwide. This institute explores career opportunities in both the collegiate and professional world. With guest speakers ranging from NFL and NBA professionals to NCAA Athletic Directors, Commissioners, and Directors students can expect to walk away with a broad range of networking contacts.
At a Glance
---
Dates: June 21 – 24 and July 12 – 15
Who Can Apply?: 9th – 12th grade students
Program Length: Monday – Thursday
Program Time: 12:00 – 4:30 pm (EST)
Program Tuition: $995
Location: Online – Zoom
*Courses carry no secondary school or college credit. Upon completion of the program, an official Wake Forest University certificate of achievement will be awarded to all Sports Marketing Institute participants.
Topics Covered:
Marketing, Media, Communications & Branding
Sponsorships
Topical Issues in Sports
Community Relations
Facility Management
Virtual Experiences:
Speak with NCAA Division I coaches and athletic directors
Engage in discussions with sports industry experts
Dive deeper into career opportunities
Hear from current sports media professionals
Learn about the business of sports by serving as a student consultant to improve
marketing for Wake Forest University athletics.
*Virtual experiences are subject to change.
Sports Marketing Institute Cost
Online | $995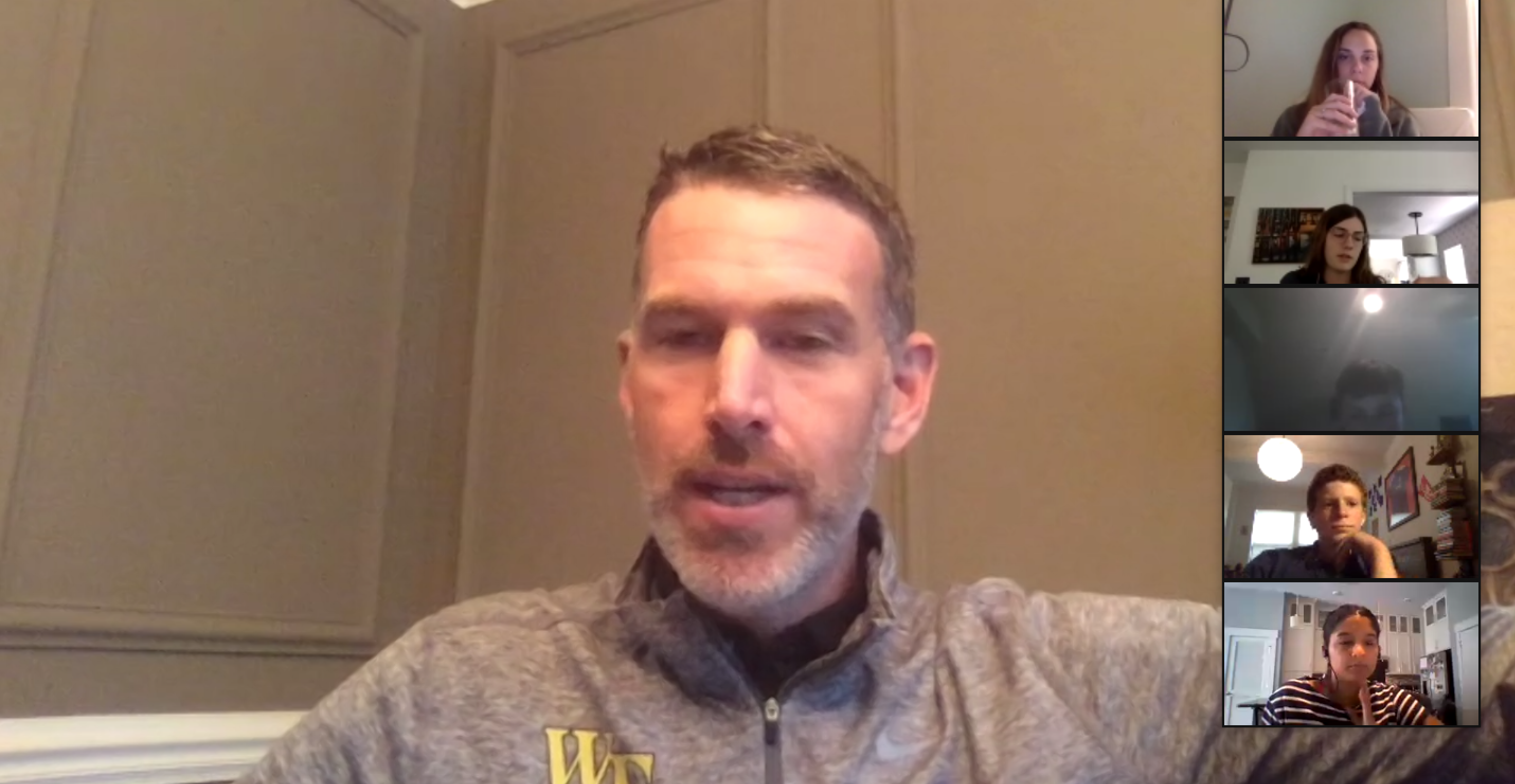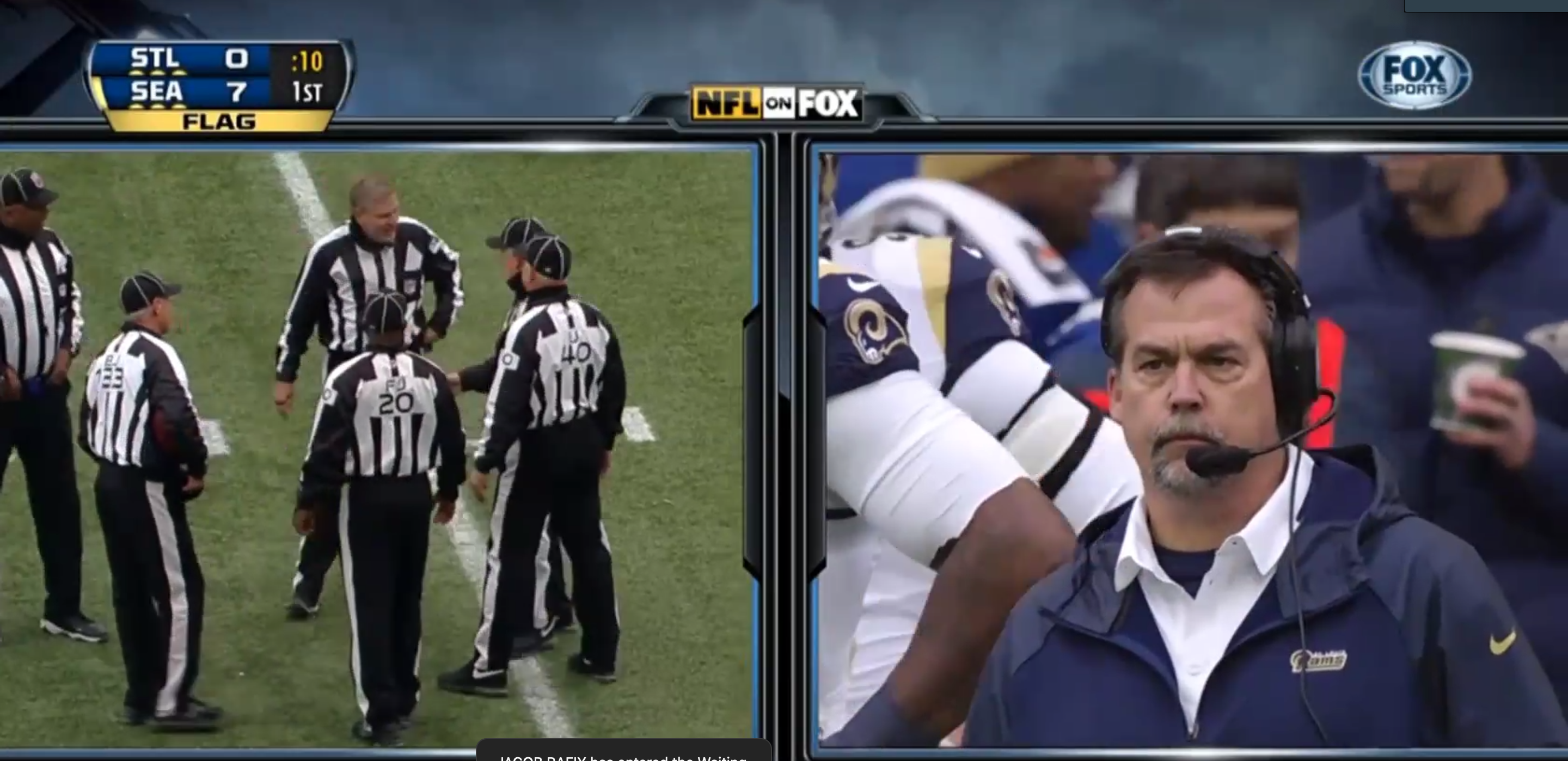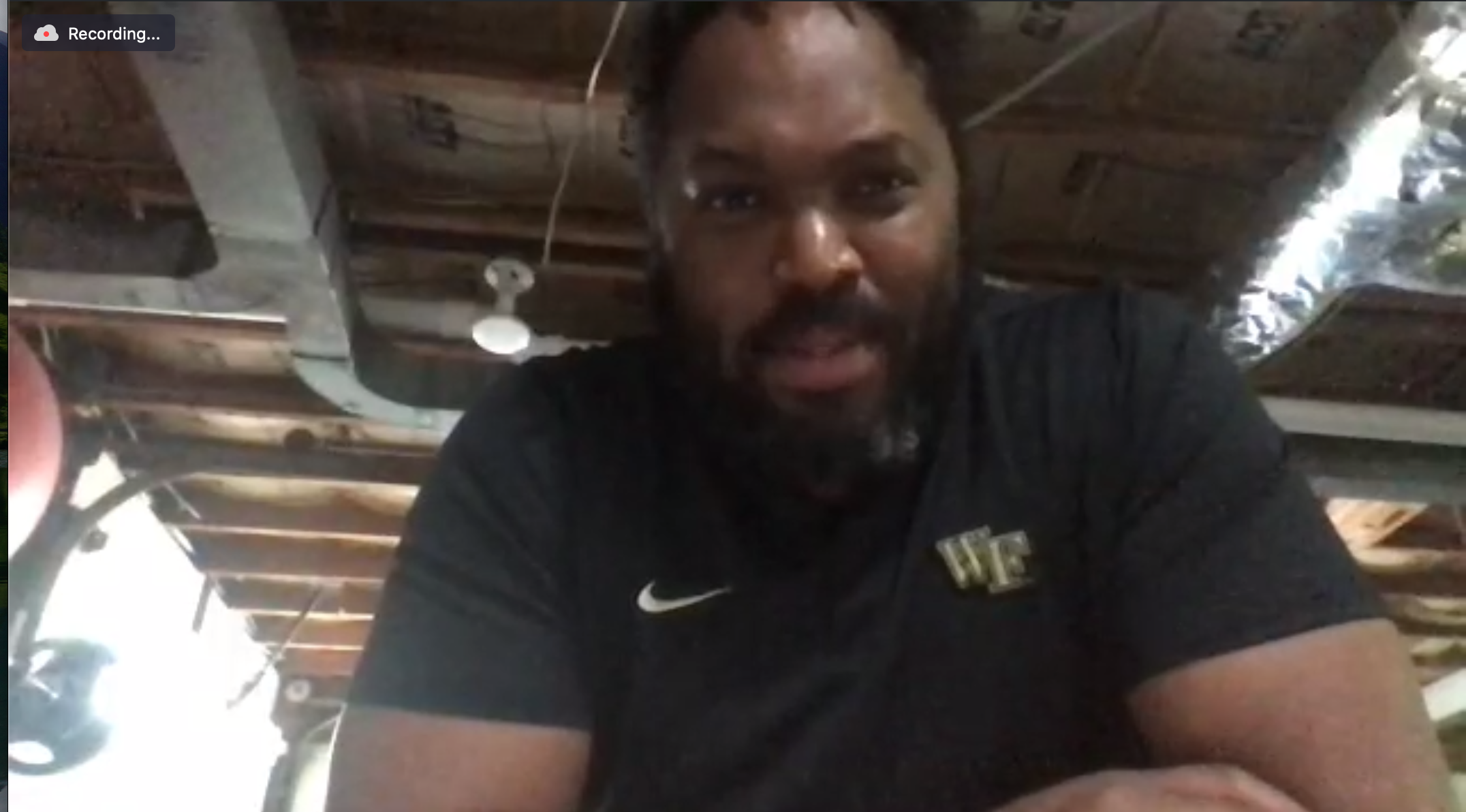 12:00 pm – Sign-on & Icebreaker

12:30 pm – Welcome from Academic Leader

1:0

0 pm – Introduction to Sports Marketing 

1:40 pm – Athletic Director Panel: Play for Pay in the NCAA  

2:10 pm –  Breakout Room Activity and Discussion 

2:25 pm – Break

2:30 pm – Virtual Field Trip to Wake Forest Athletic Facilities 

3:00 pm – Guest Presenter – NFL 

3:15 pm – Sports Marketing Project 

3:30 pm – Deacon Discussion – Wake Forest Program Ambassadors 

4:30 pm – Wrap Up from Academic Leader

5:30 pm – Optional Evening Activity (Study Abroad Panel)
*The "A Day in the Life" sample schedule is subject to change. 
Meet Your Academic Leader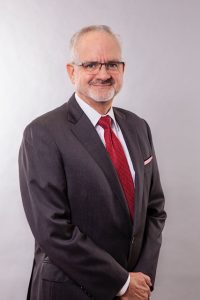 Jeff Hathaway
Academic Leader, Sports Marketing Institute
Jeffrey Hathaway is the President of Champions Consulting, LLC.  He serves as a consultant for higher education and intercollegiate athletics clients including a number of outstanding institutions and conferences. Prior to his current role, Hathaway served as the Special Assistant to the President for Athletics at Hofstra University until June 2019.  He was the Vice President / Director of Athletics at Hofstra University from 2012 – 2018 in which he served and led an outstanding athletic program that enjoyed success in the classrooms, competitive venues and in the personal development of their student-athletes.
     He represented the Colonial Athletic Association on the NCAA Council while also serving as the Chair of the NCAA Men's Basketball Oversight Committee.  Hathaway was selected to serve on the "Commission on Basketball" chaired by former Secretary of State Condoleezza Rice. He is also a past member of the NCAA Men's Division I Basketball Committee and served as its Chair in 2011-12.
     During his six-year tenure at Hofstra, there were 15 teams that qualified for NCAA Tournaments, eight CAA postseason championships, 10 regular season CAA titles and four other postseason tournaments including their first NIT appearance in nine years.  Hofstra's student-athletes established a single semester athletic department record by posting an average GPA of 3.3 and an academic year record of 3.29 average GPA in 2016-17. Hofstra's program established an athletic department record for Academic Progress Rates (APR) with 13 of their 17 teams earning perfect 1000 single year scores, twice in the last three years. The Hofstra Division of Student Affairs honored Hofstra's athletic program with its "Good Neighbor Award" for outstanding community service in 2014 and 2016.  In addition, Student Affairs presented their 2014 "Community Service Event of the Year Award" to Hofstra student-athletes for their Reading with Pride project in local schools.
     As the Director of Athletics at UConn, Hathaway and his staff negotiated the university's first-ever department-wide apparel contract resulting in a $46 million agreement with NIKE.  Hathaway also negotiated UConn's first-ever multimedia / corporate partnership contract with IMG which guaranteed more than $80 million with the opportunity for additional revenue sharing.  Nine national championships were won during his tenure – five in women's basketball, three in the men's basketball and one in men's soccer. The UConn football program was the first university to transition from Division IAA to participation in a Bowl Championship Series game when they accepted an invitation to play Oklahoma in the Fiesta Bowl.  In UConn's first eight years of being a BCS member, the football team played in five bowl games and won two Big East Football Championships. Hathaway also served on the NCAA Football Postseason Committee which had the responsibility to manage the annual certification of all bowl games.
     During Hathaway's UConn tenure the athletic program's fundraising generated over $71 million for the University's capital campaign, more than any other campus entity.  While serving as the Director of Athletics at Colorado State, the athletic program secured a record $15.2 million gift for football stadium renovations. He also worked at the University of Maryland and the Chicago White Sox.
     Hathaway has been selected three times by the National Association of Collegiate Director of Athletics (NACDA) as an Athletic Director of the Year honoree.  He was also one of four finalists for the Sports Business Journal's national Athletic Director of the Year Award in 2008.