Main Content
Finance and Investing Institute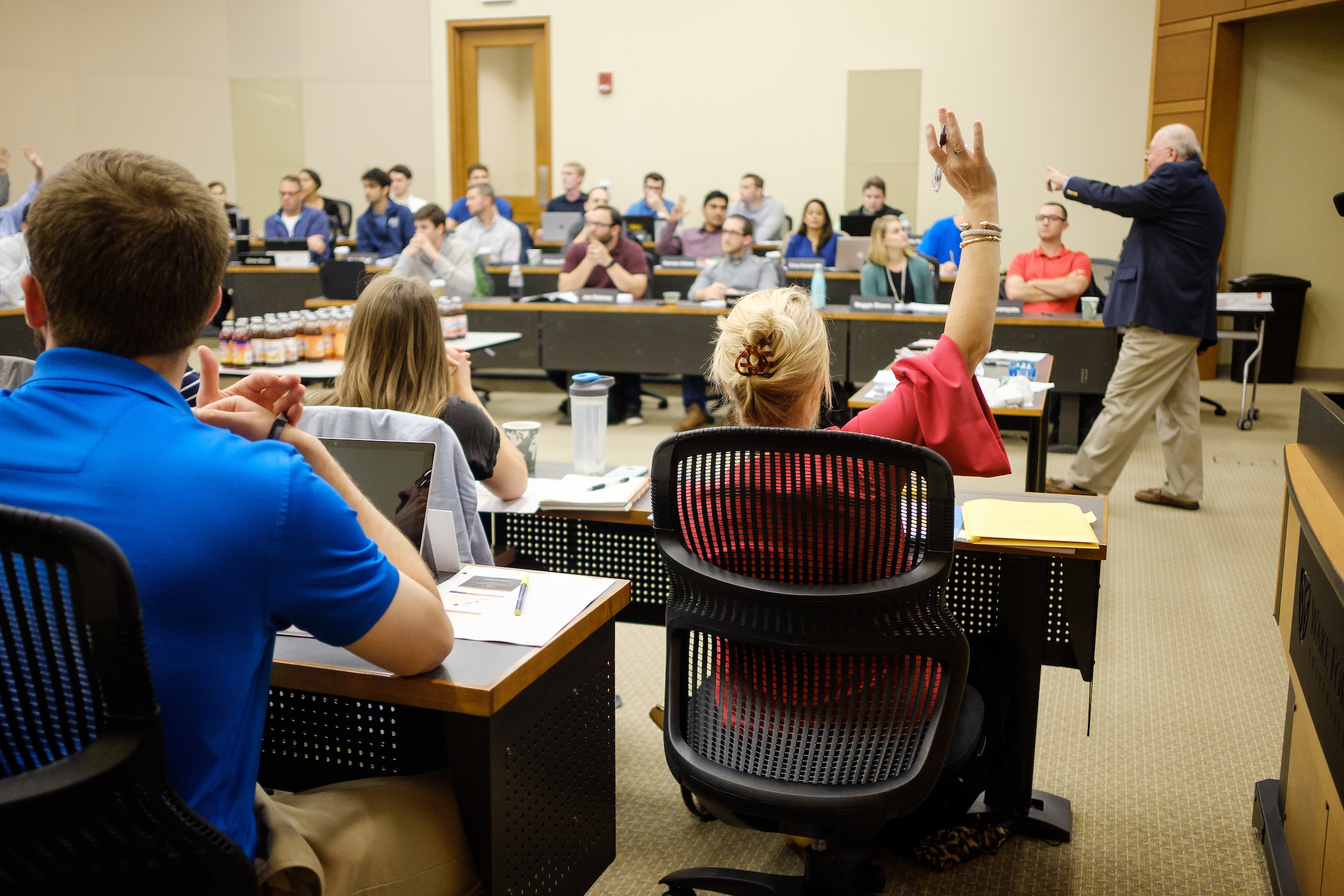 Money that does not make money is a waste of money.
Get ahead of the game and learn and experience how investing works. Dive into the world of investments – stocks, bonds and mutual funds/exchange-traded funds (ETFs) and explore popular investing approaches, techniques and strategies to confidently learn how fundamental analysis plays a role in valuation.  Meet and collaborate with Wake Forest School of Business faculty and industry experts to get a glimpse of finance and investing from the collegiate level to the professional world. Confidently pitch prospective investments and refine public speaking skills in preparation for the real world. Tour financial institutions, learn from industry leaders and build your investment portfolio to capitalize on your future! 
At a Glance
---
Dates: Summer 2021 dates will be announced on November 1, 2020.
Eligibility: Rising sophomores, juniors, and seniors in high school and incoming college freshmen
Program Length: 1-week session
Program Tuition: $2,500 (Residential)
Location: Winston-Salem, NC – Wake Forest University
Day or Overnight Program: Overnight Option Only
*Courses carry no secondary school or college credit. Upon completion of the program, an official Wake Forest University certificate of achievement will be awarded to all Finance and Investing Institute participants.
Topics Covered
What is Investing?
Power of Compounding and the Time Value of Money
Stocks and Bonds
Financial Statement Analysis
Benefits and Risks of Investing
How the Stock Market Works
Building Your Portfolio
Hands-On Experience:
Visit financial institutions and trading floors
Learn from faculty and financial leaders
Tour companies and businesses
Create your own portfolio
Participate in an investment competition
*Hands-on experiences are subject to change.
Finance and Investing Institute Costs:
Winston-Salem Campus (Overnight Program) | $2,500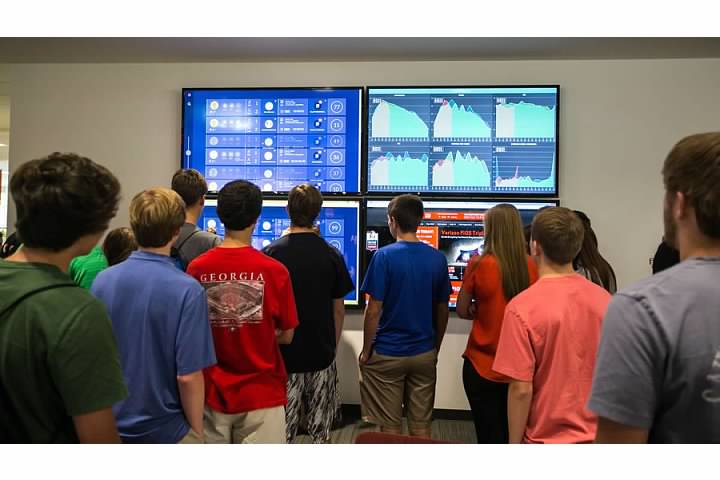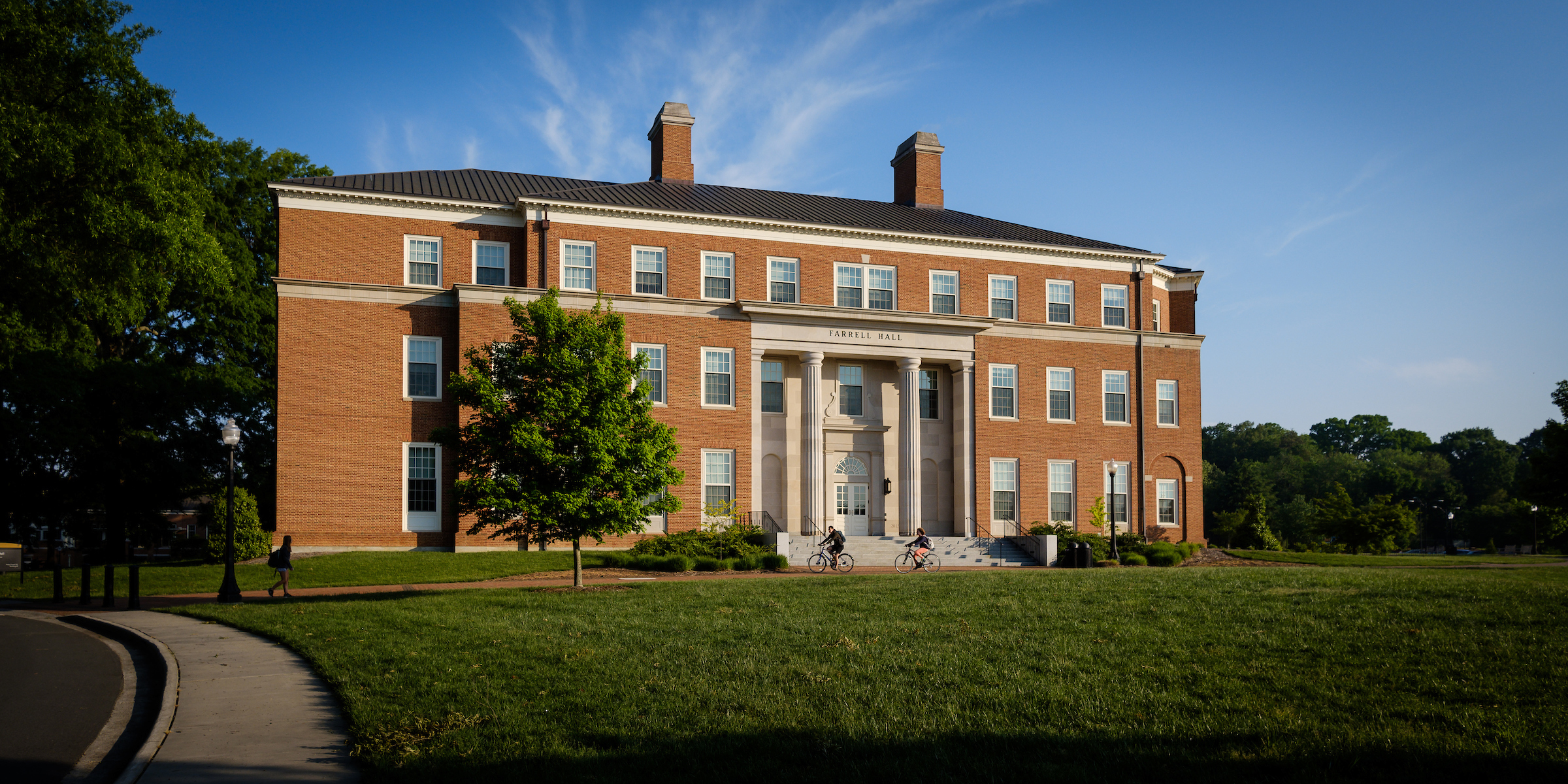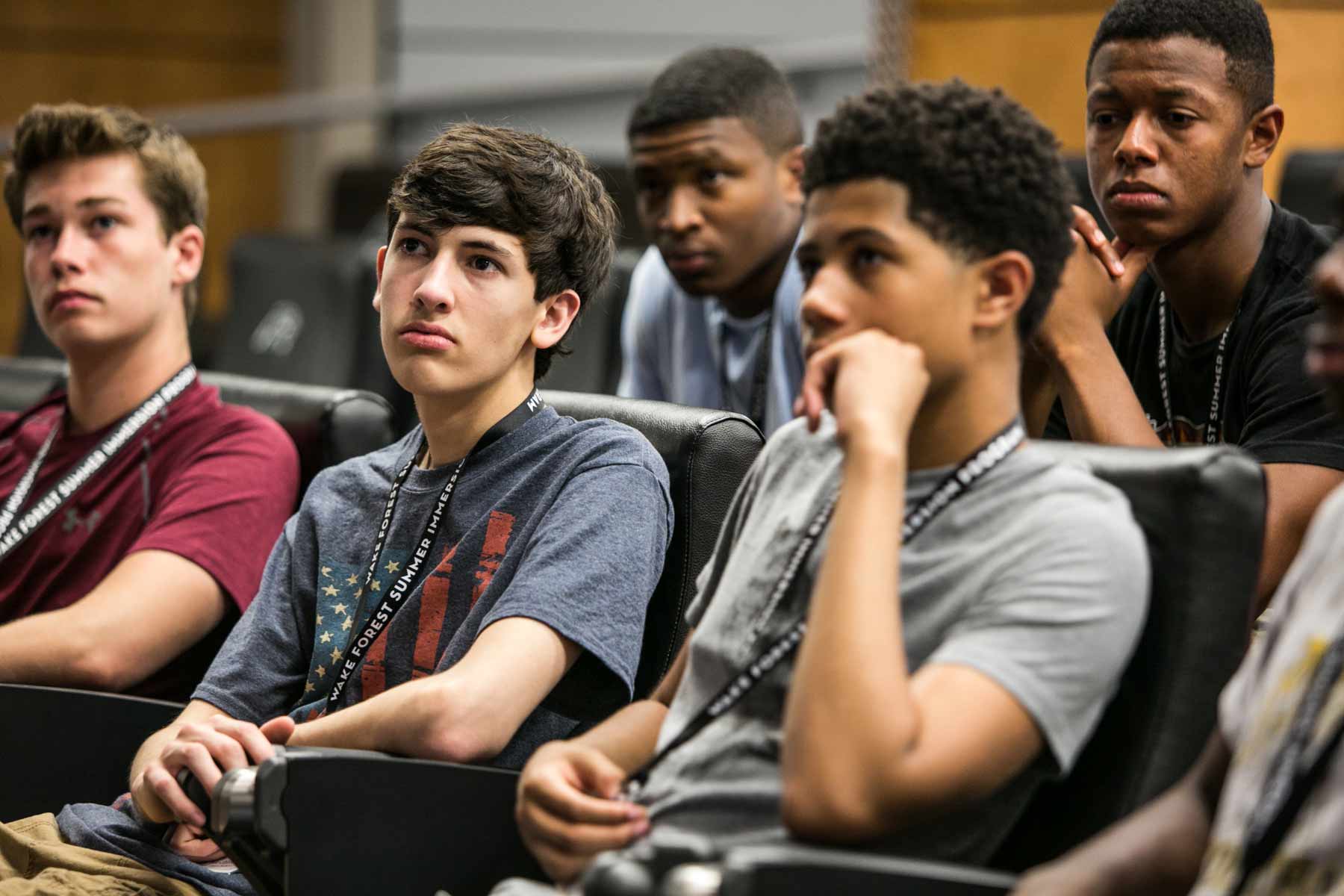 8:00 – 9:00 am – Arrival and breakfast
9:00 – 9:30 am – Welcome and program introduction
9:30 – 10:00 am – What is Finance?
10:00 am – 12:00 pm – Travel to Charlotte and Visit Trading Floor
12:00 – 1:00 pm – Lunch
1:00 – 2:00 pm – Workshop: Introduction to Investing
2:00 – 3:30 pm – Buying and Selling Stocks and Bonds
3:30 – 4:00 pm – 'How to Pick a Stock' Group Project
4:00 – 4:30 pm – Debrief
5:00 – 6:00 pm – Dinner
6:30 – 7:30 pm – Evening Activities
7:30 – 9:00 pm – Free Time
9:00 – 10:00 pm – Prepare for Bed
10:00 pm – Lights Out
*This "A Day in the Life" sample schedule is subject to change. 
Dates for Summer 2021 will be announced on November 1, 2020.
Dr. Mark Johnson
Academic Leader, Finance and Investing Institute
Dr. Mark Johnson has over ten years of teaching experience. He is currently the Assistant Dean of MBA Programs and Finance Teaching Professor at Wake Forest University. Dr. Johnson has taught more than a dozen different Finance courses across various degree programs such as Executive MBA, Masters of Science in Finance, Part-time MBA, Full-time MBA, and undergraduate business programs. He has also provided on-site lectures to companies as well as taught in non-degree certificate programs. Additionally, he has traveled with students domestically and internationally (e.g., Beijing, Shanghai, Moscow, and Delhi) on visits to companies so that students can learn from industry leaders.
Dr. Johnson undertakes applied research that focuses on a variety of areas. Currently, financial markets and financial literacy are the areas that he is actively studying. He has won more than a dozen teaching, research, and mentorship awards from institutions such as Wake Forest University, Loyola University Maryland, and the National Association for Business Economics. One of his co-authored research papers received national recognition for his research on financial literacy and in 2019, Dr. Johnson was identified as one of the Best 40 under 40 Professors. This award identifies top business school professors globally under the age of 40 that make a significant impact on their students in the classroom.
Dr. Johnson is an accomplished scholar and recognized teacher in the classroom. He uses his position as a college professor to prepare students to be leaders in a diverse and changing world.