Main Content
Biosciences & Engineering Institute
Experimentation. Exploration. Innovation. The building blocks of science – virtually.
The frontier of science and technology has rarely been as exciting as it is today. Students will have the opportunity to work with esteemed faculty in the Wake Forest science departments, research mentors, and industry professionals who have taken cutting-edge research and seen it materialize in the real-world. Investigate the pathway from basic science research to tissue engineering. Students explore how the Biosciences and Engineering fields have evolved through physical sciences to innovative research, industry products, and procedures. Close collaboration and deeper engagement in the world of Biosciences and Engineering will allow students to see their futures – right now.
*The above content is representative of the Summer Immersion Program on-campus experience.
At a Glance
---
Dates:Summer 2021 dates will be announced on November 1, 2020.
Eligibility: Rising sophomores, juniors and seniors in high school and incoming college freshmen
Program Length: 4-day sessions (Mon. – Thurs.)
Daily Hours: 1:00- 4:30 PM (EST)
Program Tuition: $700
Location: Online
*Courses carry no secondary school or college credit. Upon completion of the program, an official Wake Forest University certificate of achievement will be awarded to all Biosciences and Engineering Institute participants.
Topics Covered
Basic Sciences (Biochemistry, Molecular Biology and Engineering)

Regenerative Medicine

Careers in Biosciences

Clinical/Foundational Research

BioMedical Engineering

Progression of Scientific Research to Industry
Virtual Experience:
Experiments in chemistry, biochemistry, and engineering

Wake Forest Institute of Regenerative Medicine simulations

CAD and 3-D modeling demonstrations 

3D printing technologies
*Virtual experiences are subject to change.
Biosciences and Engineering Institute Costs:
Online | $700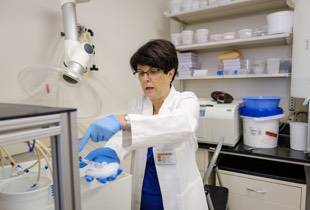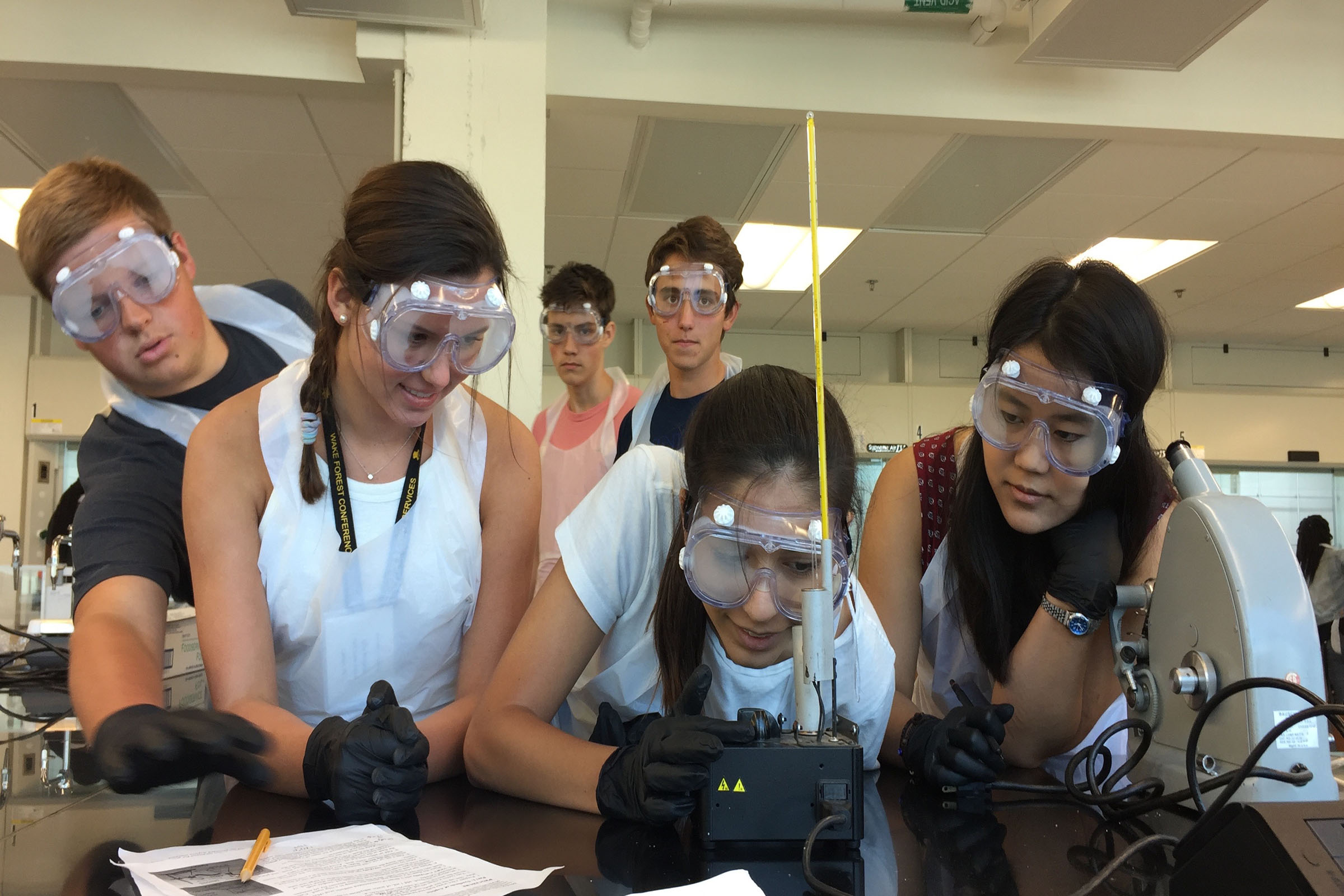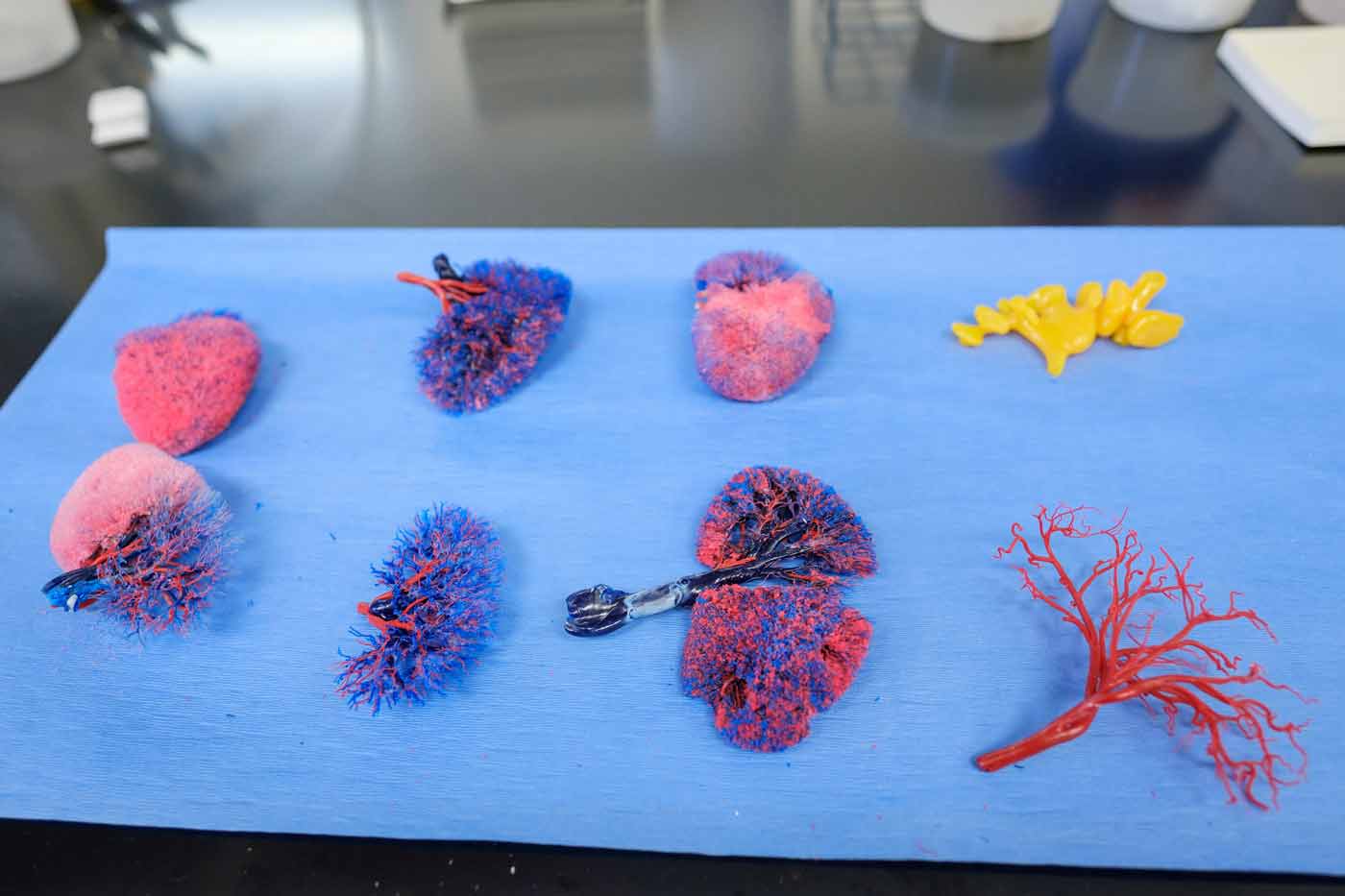 1:00 PM – Sign-on

1:05 PM – Norms surrounding online learning

1:10 PM – Deacon Dive In- Welcome to Wake Forest University!

1:15 PM –  Online Icebreaker – Get to Know Our Cohort

1:30 PM – Welcome from Academic Leader- Dr. Megan Rudock

1:40 PM – Session 1 Topic: Wake Forest Institute for Regenerative Medicine 

2:10 PM –  Session 1: Q and A

2:25 PM –  Break

2:30 PM –  Session 2 Topic: Online Lab Simulation PCR (polymerase chain reaction)

3:00 PM –  Session 2 – Q&A

3:15 PM –  Academic Leader Daily Challenge, Whole Group Discussion – Polls, Q&A

3:30 PM –  Deacon Discussion- Wake Forest Student Mentors, Q&A

4:30 PM –  Wrap Up from Academic Leader
*This "A Day in the Life" sample schedule is subject to change. 
Dates for Summer 2021 will be announced on November 1, 2020.

Dr. Megan Rudock
Academic Leader, Biosciences and Engineering Institute
Dr. Megan Rudock earned her B.S. in Chemistry from the University of Georgia, with research focused in biochemistry and molecular biology. Megan then earned her Ph.D. in Molecular Genetics and Genomics at the Wake Forest University School of Medicine, where her doctoral research focused on population genetics and the biochemical and molecular pathways leading to subclinical atherosclerosis and insulin resistance.
As a member of the teaching faculty in the Chemistry Department, Dr. Rudock is interested in comparing the effectiveness of discovery-based teaching methods, such as Process-Oriented Guided Inquiry Learning (POGIL) and Flipped Classroom models, with more traditional teaching methods in general chemistry courses. Current research indicates that teaching-by-telling does not work for many students. In many cases, students enjoy learning more and develop a greater ownership of material when they are given the opportunity to construct their own understanding.